Are you a parent and looking for the best parental control software for your kid? We have dig down to some of the best free parental control and monitoring software. Just select the ones perfect for your needs.
It's the era of technology. Everybody is engaged in using computers, laptops and Systems and the Internet on these devices. You can't even stop your small and teenage kids to stop using the laptops and smartphones. You do not know what your kid is doing with a computer because he must use the Internet over there, and the Internet isn't safe to use for small kids. And you can't even restrict your kid not to use the Internet because it will leave a negative effect and he will attract to the thing from which you are stopping him.
Do not get worried about it as you can use parental control apps to control what your children can do when they are online. Parental control apps can add different restrictions for your child and these tools will let you schedule the use of Computer for your kid, block inappropriate sites and give you a notification if he tries to open those blocked sites. See below to have a good Parental Control App for your child and make his use of the System in a limited.
Qustodio – the best parental control software
Qustodio is a useful App for parental control functioning. It is available in both Free and Paid version. You can enjoy it's most of the features in free version schedule the use of Computer, block bad websites, and set rules for use of Computer for your kid. But if you want SMS alerts, social media features, and pre-application controls, you have to go for its paid version.
To start Qustodio free, you have to make an account on its website from here.
After making an account, you will be redirected to a page where you should add a user (need to add your Child's info) then press Next and your download will start shortly. Download Qustodio and keep track of your child activity on the Computer. Qustodio is available for Windows, Mac, Android, IOS, Kindle, and Nook.
K9 Web Protection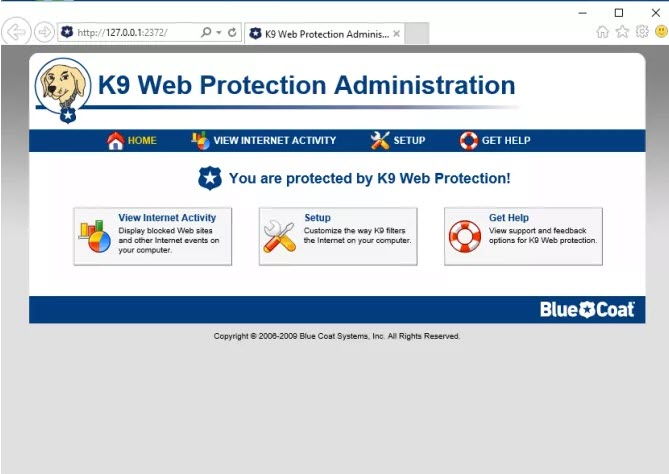 K9 Web Protection is a very good and useful tool if you have a plan to block some inappropriate and malicious websites for use. It provides you with a variety of features that helps you to control the usage of your kid over the internet and block bad website for him. You can set special timings on which you can use your browser. Add particular websites to the Restricted list so those websites cannot be opened by anyone.
If anyone tries to open those websites, a sound will notify you that someone trying to reach for those locked web pages. You can use it without paying any cost because it is a freeware app.
Download K9 Web Protection from here
OpenDNS Family Shield – The best unmanaged parental control software
OpenDNS is a service that provides you with phishing and content filtering services. This will help you to sort out what is bad and what is good for your kid while surfing the internet. OpenDNS Family Shield makes your internet surfing faster, easier and safer.
This will block inappropriate content and URLs for your kid, so your kid won't be able to open any bad or inappropriate content. You just need to configure a few Settings in your Network Properties. Apply the steps below to start configuring it.
Right click on the Start Menu, and go to Network Properties.
Then Right Click on your Network with which you are connected with it and go to its Properties.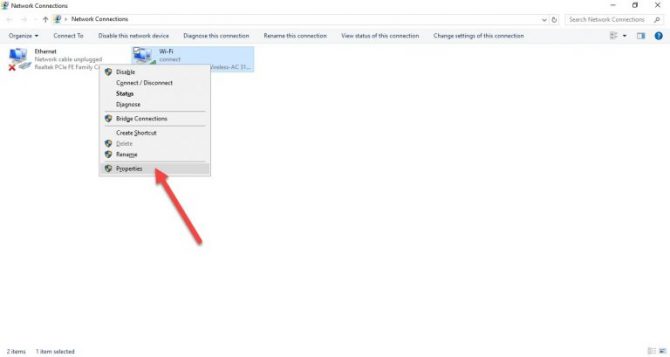 And go to "Internet Protocol version 4", double click on it and select the radio button of "Use the following IP Address".
Write the following IP address in the Preferred DNS Server field
208.67.222.222
Write the following IP addresses in the Alternate DNS Server field
208.67.220.220
Press OK. And close all the windows. Now flush with your DNS settings. Open CMD as an administrator and type the command "ipconfig flushdns". So you are done with it.
Restart your System and all bad and malicious websites will be blocked. Surf safely and securely.
If you are looking for alternatives to OpenDNS, we have listed down some cool Norton ConnectSafe alternatives which have similar functionality as of parental control software.
Kidlogger
Kidlogger is a parental control app that lets you watch your kid's activity over the internet. It keeps track of what he is browsing, what he is searching and what he is watching over the internet. You can check all the historical items. If your kid is not very young, you can allow some apps and websites for him to give some privacy or privilege.
In its premium version, Kidlogger can even keep track of all SMS chatting and calling of your kid with whom he does texting and calling and what he talks.
Spyrix Free Keylogger
Spyrix Free Keylogger is a free app that monitors your kid's activity on the Internet. This app won't allow you to set any limitations, but you can check what your child is doing on the computer.
So this is right for older kids not for very small kids as you can't set any limitations and restrictions with it. You can monitor it remotely. Spyrix Free Keylogger can track your keyboard activity and what you do over Facebook, Skype, and IM Messenger. Screenshot capturing features are also available in the free version of Spyrix Free Keylogger.
Download Spyrix Free Keylogger from here
Zoodles
Zoodles is an amazing App for kids, they can play, learn, and enjoy with Zoodles but staying within a specific limit. A walled garden is set for your kid, which allows him to do anything he wants to do but stay within the garden. You can customize settings for your kid from the Zoodles dashboard, according to your need and demand. Zoodles are designed by parents for their children. Enabling kid mode lets your kid do anything from anywhere. It is available for Windows, Mac, and Android.
Download the Zoodles from here
Kidzui
Kidzui is a cool, parental control app. You do not need to pay anything to use it. It is a free app. Your kid can play games, watch videos and access the contents which you allow them through setting limits with Kidzui.`
Kidzui covers all the computer screens such that the kid can only view Kidzui interface and not the Windows interface. This will not let your kid's attention to some other stuff of Computer or Internet. This feature helps a lot in keeping your kid safe.
PikLuk
PikLuk is a safe browser or app for your kids. You can create a list of websites which you do not to open for your kids in the PikLuk app. The PikLuk app lets your kid open useful educational sites, games and the right content sites for them.
It covers your whole screen when you are using PikLuk. It is secure for your younger kids too.
The Avira team offers the Social Shield. This is the parental control software which allows you to have a 360-degree view of your kid. It keeps track of all activities on your kid's social media sites. If your kid is doing anything bad, you will be notified through Social Shield. Social Shields also keeps an eye on the kid's friend list on social media. It can detect inappropriate photos on social media.
The Social Shield dashboard reports each activity of your kid so you can easily view everything in one place.
Download Social Shield from here
Minor Monitor
Minor Monitor, a parental control app that monitors your child's activities on the internet. It sees what he is doing and how he is using the internet. It will notify your child's activities on Facebook. You can see his photos, likes, comments, friends and all. The software will alert you if anything dangerous is happening. So you can take action against it and stop your child from doing bad things.
It is free software to use, and requires no charges or license fee.
Download Minor Monitor from here
Choose your Parental Control App for your kid and keep an eye on his activities on the internet. Do not let your kid do any mischief or unusual thing. All the software discussed above is free and gives you all the facilities you need for the safety of your kid.
Please note that most of the software discussed above is for laptops and computers. You may also be able to monitor your child on the phone (Android and iPhone) using their own respective apps. These apps are beyond the scope of this article and we'll try to cover them in another article.
We have also answered some frequently asked questions which we keep getting from the visitors below:
What is the best parental control software?

That really depends upon your requirements. If you don't want to hinder any user experience, I would recommend using DNS level blocking using OpenDNS family filters. Otherwise, you can try out Custodio Free.
What is parental control software?
Parental control software monitors kids' activities and automatically blocks harmful websites, images and videos from playing on the computer when kid mode is on.
Which parental control software monitors social media?
Avira Social Shield is a great choice for monitoring your child's social media activities like Snapchat, Facebook, Twitter etc.