If you are a Windows power user, you would definitely like to know more about your computer hardware and software. Knowing about the installed hardware on your computer and its current state will help you keep an eye on your hardware health and get it replaced even before it malfunctions.
The easiest tool that can be used to check computer or laptop hardware in Windows is the built-in Windows System Information Tool. If you go to Run –> msinfo32, this will show basic details about the hardware installed on your computer. You can also use the device manager to see the devices installed on your computer. Also this may seem overwhelming, this detail is quite basic.
Let's discuss some tools that will tell you more about your computer. In the end, I will discuss about an all in one solution that can be used to check each and every detail about your computer hardware. All the software discussed below will be useful in one way or the other. Just choose the one that suits you.
CPU-Z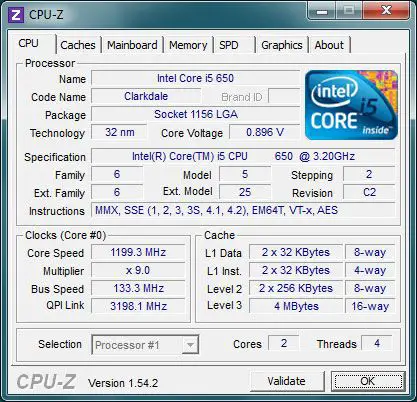 CPU-Z shows detailed information about the main devices of the computer. The main devices include detailed information about CPU (name, number, core stepping and process, package, core voltage, internal and external clocks, supported instruction sets, cache info), motherboard (vendor, model, BIOS info, Chipset northbridge and southbridge, sensor, graphic interface) and memory (frequency, timings, serial presence detect) and other system information.
The best thing about CPU-Z is that it shows all information on one screen organized in tabs.
Speccy
Speccy is an advanced information tool which is available as an installer and portable program. Speccy shows information about more hardware devices than CPU-Z. The information is a little different. It can be termed as essential information as not all details about each device are shown.
Speccy shows information about the Operating System, CPU, RAM, Motherboard, Graphics, Audio, Hard Drives, Optical Drives, Peripherals and Network cards.
HWiNFO (32/64)
HWiNFO is a professional tool that can be used to gather all the details of each hardware component of the computer. HWiNFO supports most of the latest hardware standards and technologies. This can be highly useful for those who are looking for their system drivers for unknown devices.
Although the information provided by HWiNFO is overwhelming, it is intelligently organized into easily understandable screens. The benefit of HWiNFO is that it also displays real-time information about the hardware which is highly useful for monitoring hardware for health issues.
PC Wizard
PC Wizard has been developed from the same publisher as CPU-Z except that PC Wizard is a professional grade software which extracts and displays a lot more information about the PC than CPU-Z. The information provided by PC Wizard is especially useful for finding new devices installed in the computer but they can't be identified and their drivers are unknown.
WinAudit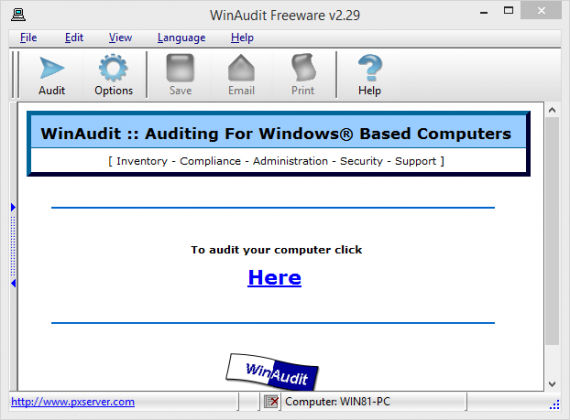 WinAudit is basically an inventory software which can list down some details about your system hardware. It shows information about installed hardware and software, licenses, security configuration, network information etc. The information shown in WinAudit can be exported in a text/PDF/XML/HTML file.
The information shown by WinAudit is not instant. Rather, you will need to press the audit button before WinAudit can gather information from the computer and display or export information to a file.
BlackBox
The purpose of BlackBox is to show precise details about the core components of your computer hardware. It not only displays detailed information about the core components, it also shows detailed information about other installed devices and components of the computer.
BlackBox is similar to CPU-Z in the style of information it provides and even the user interface.
There are a few other tools that I have reviewed but were not included in this article. What is your preferred tool to check the hardware details of your computer?