Adobe Elements team recently announced the availability of Adobe Photoshop Elements 2020 for photo editing and Premiere Elements 2020 for video editing. As compared to the flagship Photoshop and Premiere products, these may be termed as entry-level products. But if you want to breathe life into your old photos, there is no better software than Photoshop Elements 2020.
The elements series is targeted for non-professional users who don't want to get into a lot of techie details of the software. Photoshop Elements 2020 walks the user through the editing process. If you want a photo editing software which automatically does the editing and beautification work for you, just try out the new version of Photoshop Elements 2020.
A look at the amazing features of Photoshop Elements 2020
Let's walk through some of the more amazing effects Photoshop Elements 2020 can provide with a single click. There are many more features hidden in the software but we will discuss the ones which are mostly used for everyday photo editing.
Automated colorization of black and white photos
Now the users can bring life to old black and white photos by using the colorizing tool which can not only be used for painting black and white photos but also will be able to heal faded ones. There are a lot of online photo editing tools that give the same functionality but Adobe has upped its came above all the available tools.
One-click object selection
It becomes very easy to select an object. Click on the object once and it will automatically be selected. The selection accuracy is incredible. It can save hours of manual selection. You can not only select the object but also paste it anywhere you want.
Automatic smooth skin and eye effects
If anyone in the picture has a rough skin, Photoshop Elements can smoothen the skin to make it fairer and beautiful. Another feature is that the user can even open the eye of the person in the picture. Adobe uses AI technology to identify the subject and create eye effects using other pictures of the same person in the storage.
Remove unwanted objects
Removing unwanted objects from the picture is a breeze now. Without disturbing the background of the picture, you can easily select an object and remove it with another click.
Photoshop Elements 2020 also comes with a great tag organizer. It becomes very easy to organize photos. The software will be able to automatically identify a person in the photo and tag accordingly. It can also act as a great photo viewer.
You can learn more about the amazing features of this product here. The destination page lists each feature with a helpful video so you can see the software in action.
Working Modes
There are three modes of working with Adobe Photoshop Elements 2020:
Quick Mode
Expert Mode
Guided Mode
Quick Mode will give you one-click effects features. You can use this mode if you don't want to edit a lot of elements in the picture. For example, if you want to remove an object from the photo, just select remove an object and click on the object, Photoshop Elements 2020 will do the next steps automatically.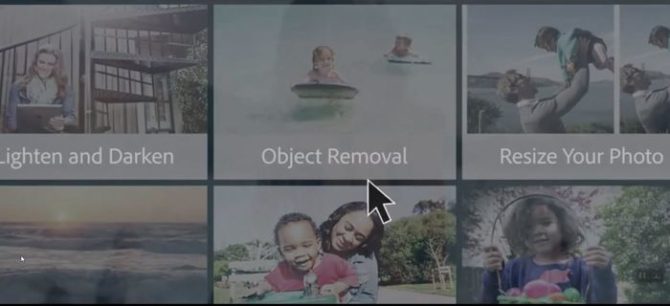 Expert Mode is for people who want to have more control over the features. But it requires more time and expertise to edit a photo. The guided mode has 55 step by step guided edit processes. This is especially useful for the picture which needs multiple edits like lighten or darken plus object removal etc.
Download
Adobe Photoshop Elements 2020 also comes with performance improvements over the 2019 release. The software is not free but you can download the 30-day fully-functional trial version from the below-mentioned links. If you want to buy the software, fortunately, it can be bought at a one-time price of $99 or $79 for an upgrade if you already have a prior license of the product.
To download, go to the following link:
Download Adobe Photoshop Elements 2020
This will take you to the Adobe download website. There are two downloads available:
For Windows 64-bit [3.4 GB](Windows 8.1 and Windows 10). Available in the following languages
Czech, Dutch, English, French, German, Italian, Japanese, Polish, Russian, Spanish, and Swedish
For macOS [3.1 GB](10.13 or above). Available in the following languages:
English, French, German, and Japanese