Latest in Windows 11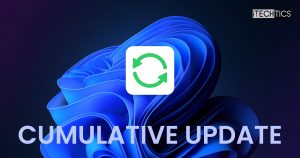 Although late, KB5032288 introduces major improvements for Copilot. Update to it today.
Unable to edit, move, or delete a file or a folder? Find out what is using it and…
You are no longer stuck with Microsoft Edge as the proprietary browser. Don't need it? Uninstall Edge with…
This error can be annoying to fix, since these isn't only one cause. Here are all the methods…
Microsoft Photos allows you to edit only the background of your images. Replace or simply remove them using…
It may seem like the C drive is getting larger and larger each day, but its actually the…
Do not hard-restart your PC every time your PC cannot wake up from a black screen. Use this…
Apps launching automatically and don't know how to disable them? Or want to launch certain apps that aren't…
Increase your storage space and run the operating system smoothly by deleting all temporary files using these methods.
Here is a list of the new Group Policies in the latest Windows 11 version that you can…