Similar to Windows Insider, Microsoft Edge also has an Insider program that lets you test the experimental features
Microsoft has now released the 100th version of Microsoft Edge on its stable channel, shortly after Google released
With the release of Microsoft Edge 99 on March 4th, 2022, Microsoft has now released its security baseline.
The Chromium-based Microsoft Edge browser can now be upgraded to version 99.0.1150.30 on the stable version. Although Microsoft
Microsoft had released Microsoft Edge 98 just 2 weeks ago. Now, they have also released a Security Baseline
After Google Chrome 98, Microsoft Chromium Edge has also been updated to version 98.0.1108.43 for the stable channel.
You may have encountered several types of pop-ups while browsing the internet. Some contain advertisements and malicious content,
Microsoft Chromium Edge has been updated to version 97.0.1072.55, which brings new features to the browser and security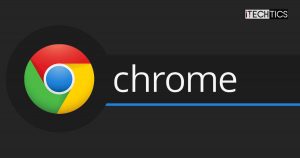 Google Chrome has been updated to version 97.0.4692.71 for desktops, where it is available for Windows, Mac, and
Really Simple Syndication (RSS) feeds provide the latest content published by a website/domain so that you are always