While uninstalling any antivirus tool from your computer, all of its files won't get deleted and stay remains in your System. The Windows Control Panel can not be much more efficient to delete all those residue files left by the Antivirus software. So it is important to delete the remaining files to maintain the performance of our System. Or in case if you are going to install other Security Tool, those temporary files of the previous Security Tool will cause hindrance in the installation of new Security Tool and this cause the instability of your System's health and performance.
So it is very must delete all the traces of previous security tools  before installation of any new antivirus software. I am providing you best antivirus removal tools in this article, choose any of below tool and remove the remains of antivirus products from your System.
AppRemover
AppRemover is a great tool to permanently remove and delete the antivirus products and make the performance of your System better again.
It is small, a portable tool as you run its installer, the AppRemover window will open that asks you to start removing the unwanted applications and tools. It will detect all of your installed applications during its scan. And then provides you the result that which application of your System needs to be uninstalled. The AppRemover will delete any detected application within a while from your System.
It's good to have AppRemover tool on your machine in order to get rid of all unwanted antivirus products. If this tool can't provide you its best, you can choose any other tool from below list.
Download AppRemover tool from here
AVG Remover
The AVG Remover tool removes all AVG products of your System. AVG Remover is the portable tool that helps you to scan your computer to find any AVG product after its installation. If it finds any AVG tool in your System, the AVG Remover then asks you to remove it from your machine.
The tool is simple and easy to use.
Download AVG Remover from here
Avira Remover
The Avira Remover tool supports all Avira products of your System and tries to remove them from your machine for good. This tool searches through your Registry entries and finds any Keys left by the software.  Avira Remover can be used to say as Registry Cleanup tool. After finding keys from HKEY_LOCAL_MACHINE and HKEY_LOCAL_USER, it will ask the user to select the products and delete their keys from your System's registry, if found any.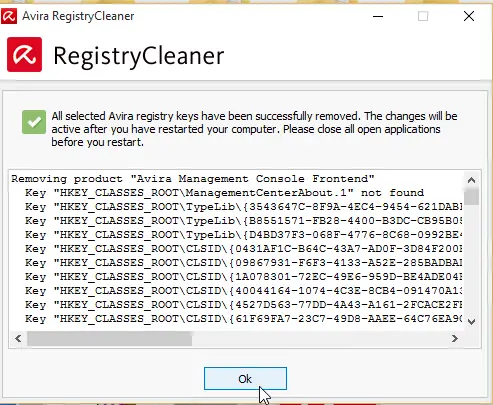 After deleting them, the Avira Cleaner tool will provide you the list of all keys which is removed by the tool.
Download Avira Remover from here
Avast Remover tool
The Avast Remover tool helps its users to scan all the Avast products from their System and tries to delete them for permanently. After the installation completes, Avast Remover tool asks you to start your System in Safe mode which is recommended by the Tool. If you Press No, it will start as it is. Then the window of this tool will ask you the location of the program installed if you are not sure, then the Avast Remover tool will walk into your system by itself and find the Avast anti-virus tools through its scanner.
Download Avast Remover tool from here
Bitdefender Removal tool
The Bitdefender tool removes all the products of Bitdefender but not through the same program. The Bitdefender offer different uninstall tool for its different products. You can select any one according to your need.
The Bitdefender Removal tool is both for professional and non-commercial products. You can use the trial version of removal tools first and then can go to its license purchasing.
Download Bitdefender Removal tool from here
Norton Remover Tool
The Norton Remover tool is a portable small tool for your system to delete all the traces of any Norton product available in your System. After its installation, it will ask you to enter the provided Captcha to continue uninstalling.
Once the installation starts, it won't stop until the installation finish.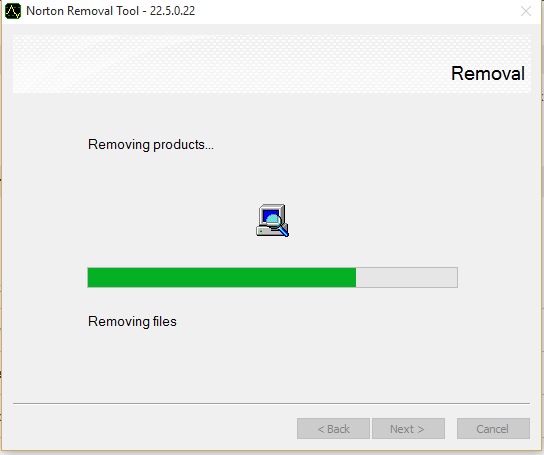 Once the un-installation starts, it won't stop until the un-installation finish.
Download Norton Remover Tool from here
Above all are best Anti-virus products Remover Tools for your System. hopefully, the tools will provide you full assistance in deleting all the leftover of Security Tools from your machine. Let us know about your experience with these tools and which one you find best for your use.
Also see: