AVG has just released its 2016 line of products. We also gave AVG 2015 offline installers links. Now we will share AVG 2016 offline installers direct download links. The biggest benefit of offline installers is that you can install them without connecting to the Internet. And the drawback of these installers is that they may become outdated while AVG may release new installers with time.
One interesting fact that I noticed in the new AVG products is that the new product names have been changed when it comes to multi-device protection. For example, AVG Antivirus Free has been renamed to AVG Protection Free, AVG Antivirus Pro has been renamed to AVG Protection Pro and AVG Internet Security has been renamed to AVG Ultimate.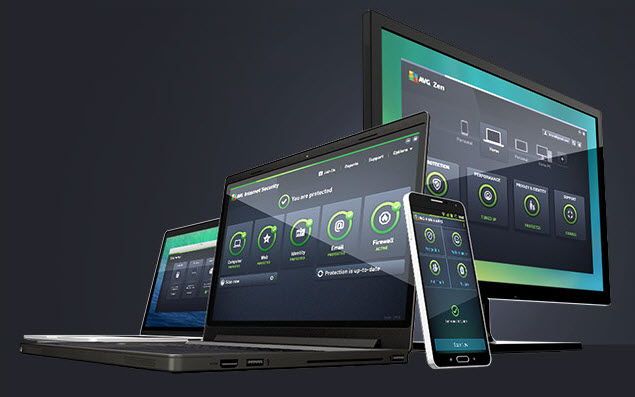 Let's go through some of the features of AVG 2016 products and then we will mention the download links to the offline installers.
AVG Protection Free 2016
AVG Protection Free 2016 includes an improved antivirus engine which blocks viruses, spyware and other malware. You can also make use of AVG Zen which can be used to control all your devices from one dashboard. Remote Protection enables the users to scan and remove viruses from mobile devices. Link protection scans the web, twitter and Facebook links. Email protection warns you of malicious attachments.
Download AVG Protection Free 2016 32-bit installer
Download AVG Protection Free 2016 64-bit installer
AVG Protection Pro 2016
AVG Protection Pro 2016 comes with all the features of AVG Protection Free plus a few new features of its own. The new features include Online Shield which protects the user from harmful downloads, Data Safe encrypts and password protects private files, an enhanced firewall to keep away from hackers and priority updates get pushed to your system in real-time.
Download AVG Protection Pro 2016 32-bit installer
Download AVG Protection Pro 2016 64-bit installer
AVG Ultimate 2016
AVG Ultimate 2016 provides everything AVG has to offer in its security suites. It comes with security as well as performance tools. In addition to all AVG Protection Pro features, it includes the following:
1-Click Maintenance – Remove junk from your system in one click
Automatic Maintenance – Automatically performs routine maintenance tasks
Drive Defrag – Speeds up access to your hard drive data
Automatic Cleaning Updates – Automatically updates for optimal cleaning
Remote PC Cleaning – Clean up your system using your mobile as a remote controller
Startup Manager – Helps you cure slow startup issues
Economy Mode – Saves and enhances battery life
Disk Cleaner – Deletes junk data to free up disk space
Live Optimization – Prioritizes tasks for optimum performance
Program Deactivator – Stops unused programs from draining power
Duplicate Finder – Remove duplicate files for even more space
Download AVG Ultimate 2016 32-bit installer
Download AVG Ultimate 2016 64-bit installer
Must Read Articles: