Emby Server is an open source media client, which helps you to gather and sync all of your music, audio, video files at the same place from different devices. You can arrange all your media files(music, audio, and video) through Emby Server, then easily access them remotely from anywhere and from any device.
Emby Mobile Sync gives you access to your videos, music, and images on your smartphone via Emby App. you can use its App on IOS, Windows Phone, Ipad, and tablets. Emby server facilitates you to share your media content with your friends and family across different devices and platforms.
Enjoy offline installation by downloading its Standalone Offline Installer which is given below.
Feature Review
Emby Server converts your media files and helps you to play music or any media file immediately at the same time.
Wherever you are, you can access all of your music just signing into your account.
The new media you add, automatically sync from your device so that you may use it offline.
Emby Server has a Parental Control feature used to restrict the use of Emby Server for your children.
You can enjoy live TV through it.
Notifications help you to notify when any action takes place.
The app lets you download subtitles for your movies and episodes in any language you want to download.
Different plugins can be installed to improve the functionality of Emby Server.
DLNA feature auto detects the devices within your network and then tried to remotely access them.
You can arrange your media files according to Date, Source, and Destination.
Emby Server allows you to share media files between devices and platforms so that your friends and family can enjoy too.
Installation Steps
Download the Offline Installer of Emby Server from below link.
After downloading, you will get a zip file. Extract it and run the exe file.
Now the exe file will start installing the Emby server on your System.
After it, a link will open in your browser that will guide you through the setup of Emby. Select your preferred language and click on Next.
Then, Enter your name and email.
And enter your media library to gather your media.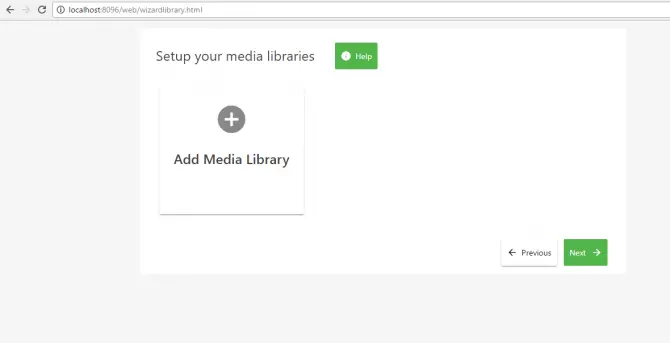 Next, select your preferred metadata language. Which specifies that in what language your media files will be saved.
Accept the terms and press Next.
You are done with the setup. Click on Finish.
The main dashboard window of Emby Server will look like this. And you can have all options available here.
Emby Server Offline Installer Link
Download Offline Installer of Emby Server from here
Supported platforms
Emby Server is supported on
Windows
Mac
Linux
Docker
BSD
NAS Devices
Enjoy your movies, videos, episodes and music anywhere and of any device through Emby Sever. It's offline installer will help you install the app offline even you are not having the Internet connection.
Must Read Articles: