While Windows 7 is still supported, Microsoft has released the monthly update patches KB4034670 for Windows 7 as August 2017 update. We will provide direct download links to KB4034670 update full offline installers. This will enable the users to run the updates without any Internet connection.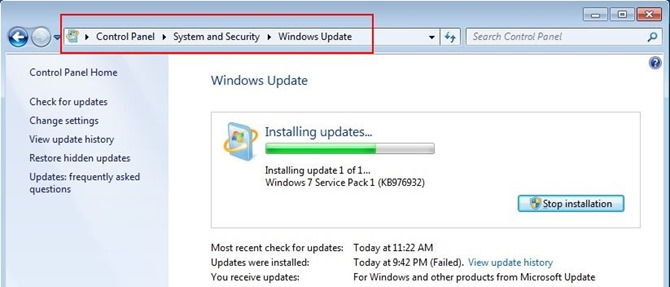 Microsoft security team has fixed multiple vulnerabilities in Windows 7 with this update. There were some enhancements and improvements to Windows 7 components. Let's first discuss about the updates included in KB403670 patch.
What's new in Monthly Rollup update KB4034670 for Windows 7
Resolved an issue with spoolsv.exe crashing
Resolved an issue with DNS server which stopped responding to DNS requests. This specific update is related to Windows Server 2008 R2 as this update also applies to Windows Server 2008 R2.
Addressed issue with WordPad crashing on launch.
Known issues and workarounds
There are some known issues in this rollup. Microsoft has also given workarounds for these issues. Let's discuss these issues and their workarounds:
Issue: Due to a defect in WLDAP32.DLL, applications that perform LDAP referral chasing can consume too many dynamic TCP ports (potentially exhausting them) after installing KB4025337 and KB4025341. Applications and roles known to make these referrals may include Outlook.exe, DFSR, and others.
Solution: You may have to restart the services that perform LDAP operations to reset the no. of ports being leaked by the services. If you are unsure of which services are using the LDAP operations, you may need to restart the computer to resolve this issue.
Since this update is provided from Windows Update in Windows 7 as an optional update, you will either need to select this update from Windows Update manually and install it using Windows Update or download the update from below given links.
Download KB4034670 for Windows 7 Monthly Update Offline Installers
Download KB4034670 for Windows 7 32-bit edition
Download KB4034670 for Windows 7 64-bit edition
These links are standalone MSU links from official Microsoft catalog site. You just have to download and run the installers to update Windows. If you encounter any issues, please let us know through comments and we'll try to resolve the issues with you.
Must Read Articles: