Opera 49 has been released and available for download for all users. You can use Opera on your Windows, Mac, and Linux. Please find the links to Opera 49 offline installer for all Operating Systems at the end of the article.
Opera 49 comes with new features that enable you to watch 360-degree videos with VR Headset. It has come up with the new snapshot tool, new wallpapers, customized options, and a few more. Other useful features include a built-in ad blocker, battery saver, and free VPN.
Let's see what's new features has been added in this new version of Opera. And then you can have the download links for Opera 49.
What's new in opera 49
Snapshot tool: The snapshot feature now comes with editing tools and selfie mode to help personalize your sharing of the web.
VR player: Opera has become the first browser to offer support for 360-degree videos to be played directly into virtual reality headsets. The compatible devices like HTC Vive, Oculus Rift, and other OpenVR-compatible devices can now easily view the quickly growing library of awesome 360-degree content.
VK Messenger: You can send your screenshot to your friend in one of four integrated sidebar messengers. VK Messenger is very similar to other messaging apps like Facebook Messenger, WhatsApp and Telegram.

Easy Setup: Easy Setup is an all-in-one panel to help first-time users set up their Opera browser while providing seasoned veterans a shortcut to commonly configured features.
Currency converter: The search pop-up tool can convert currencies, units of measurement and time zones to a form that is familiar to you when you highlight them.The five new currencies are added.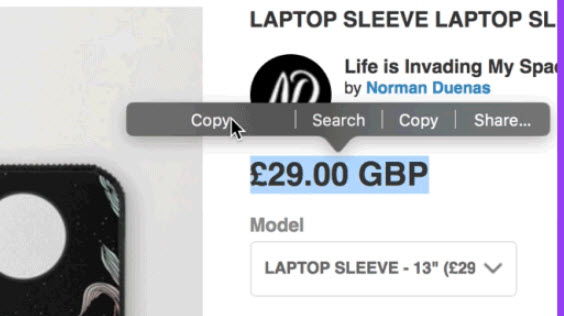 Rearrange your extensions: Your extension icons, placed to the right of the combined search and address bar in the Opera, can be rearranged now. you can click and drag your extensions in any order of your choice.

Refined private mode: The private mode browsing window appearance for the Windows and Linux platforms.

O-Menu and History panel improvements: For Windows and Linux users, the browsing history across multiple windows is recorded into a single place.

Display at high-resolution: Opera 49 will run smoothly on the latest HiDPI monitors and the latest Apple macOS system. Opera has sharpeneds the icons, tabs, buttons, and pop-ups to have them displayed clearer and sharper on modern hi-end monitors.
New Speed Dial wallpapers:  Opera 49 adds new wallpapers for your Speed Dial.

Update Opera 49 via Opera Update
If you are already using Opera browser, then you can update your Opera browser to the latest version via Opera Update automatically, no need to download the standalone installer again. To do this, go with below steps.
Open your Opera browser. Go to Menu and select "About Opera".
If an update is available, your browser will start downloading it by contacting to its server. The update will take less than a minute to complete its downloading and installation.

Relaunch the browser after setup is complete.

Opera 49 Offline Installer Download Links
These all direct links, you can safely download Opera 49 for your OS.
Download Opera 49 for Linux x86(deb)
Download Opera 49 for Linux x64(rpm)
Opera 49 has released with some interesting and unique features. You must feel handy changes and improvements in this new version of Opera browser. Upgrade it, and experience the Opera 49 seamless performance. Share your views about the latest version of Opera in the comments below.
Must Read Articles: