If you are installing a fresh copy of Windows, among all other essentials, device driver installation is one of the major tasks that will hinder you. This is especially true if you don't have all the drivers downloaded onto your PC.
Windows does a good job of identifying and automatically installing drivers for most of the common hardware available in the computer market, but there are devices which are not common or new enough yet to be added to the Windows driver database. In this article, we will discuss various methods of identifying and installing unknown device drivers.
Manually identifying device drivers
If your hardware is not very common and you are not able to identify the device type for which you have to get the driver, this method will work for you. Windows can display Hardware IDs for all the detected devices in Device Manager.
To identify an unknown device manually, you should follow the steps below:
 First we'll need to locate the unknown device without any installed drivers. For this, you will need to go to Device Manager (Windows Key + X + M). Devices without installed drivers or malfunctioning drivers will be shown with a yellow exclamation mark at the start.
Right click on the device you want to find the driver for and go to Properties.

Go to the Details tab and select Hardware Ids from the Property drop down list.

Right click the first value from the list and select Copy.

Now paste this into Google Search. From the results, you will be able to download your required driver.
Using Software to identify unknown device drivers
If you are not satisfied using the manual method, you may use different software to automatically identify unknown devices. Some of the software which is used to identify unknown devices are discussed below.
Unknown Device Identifier
The Unknown Device Identifier enables you to identify the yellow question mark labeled Unknown Devices in Device Manager. And reports you a detailed summary of the manufacturer name, OEM name, device type, device model and even the exact name of the unknown devices.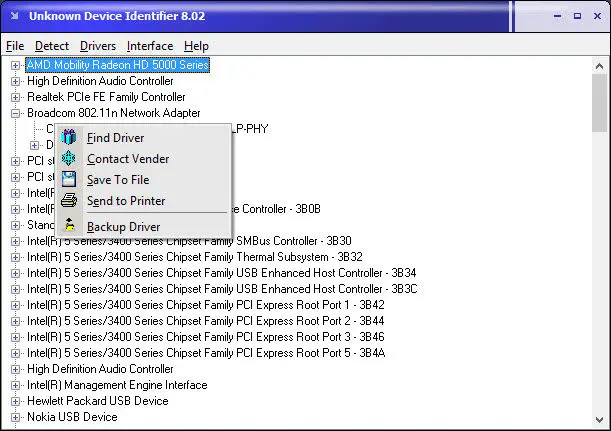 Basically, it does the same thing as we did manually. It will identify the device manufacturer, device type, model and sometimes the name of the device. You only have to right click on the device and select Find driver. The results will open in a browser window from which you can select and download the appropriate driver for your device.
Download Unknown Device Identifier
UnknownDevices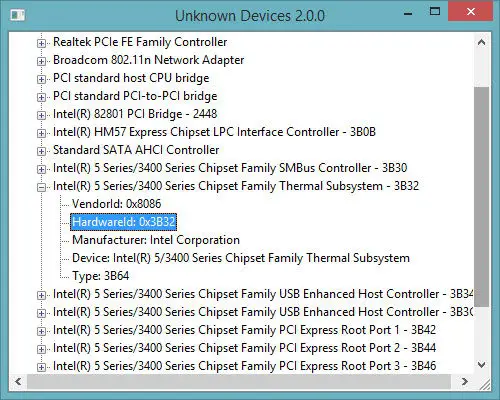 UnknownDevices is a small utility that was written to provide computer technicians with a simple way to identify those "Unknown Device" devices that show up in Microsoft Windows after a fresh install. UnknownDevices is a portable program which does the same thing as Unknown Device Identifier.
DriverIdentifier
DirverIdentifier will scan your hardware using a unique technology. It will indicate the name of the manufacturer and version of your device.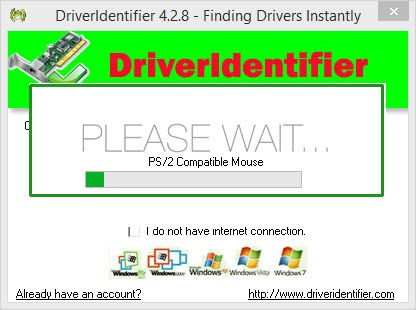 DriverIdentifier has a huge database of drivers from all hardware manufacturers. It will give you the most updated drivers for your machine.
The basic concept of DriverIdentifier is the same as discussed above. It will not download the drivers for you but will guide you to the driver download sites using Google Search.
Automatically downloading and installing essential system drivers
After a Windows fresh install, the most important thing is the installation of essential device drivers so that your computer becomes usable. If you are sick and tired of identifying the unknown devices in your device manager and then finding and downloading the drivers separately, you will need to have an automatic device driver updater program.
I will not go through the details of the driver updater as we have already discussed them in detail in another article. Just a quick summary here:
SlimDrivers
DriverEasy
Double Driver
Last Words
Hopefully this article will serve as a guide on how to identify and then install unknown device drivers in Windows. If we have missed anything, we would love to have your feedback through the comments below.