Microsoft has just released a new update KB4598242 in the Beta and Release Preview channels of the Insider Program, simultaneously. This is their first release since the new year on these channels which is designed for Windows 10 v20H2. The update does not bring any new features to insiders. However, it does address certain critical security vulnerabilities.
Installing the update KB4598242 will change your current Windows 10 20H2 build to 19042.746.
What's new in KB4598242
As opposed to the latest update in the Dev channel (Build 21286), this release in the Beta and Release Preview channels is rather small. It does not introduce any new features but only addresses certain vulnerabilities. Let's see what the new release caters to:
A major security vulnerability has been addressed in the new release. After the installation of this release, the HTTPS-based intranet servers cannot detect updates using a user proxy. In order to do so, you will need to configure a user proxy for each client so that they can detect Windows updates. Microsoft recommends using Windows Server Update Security (WSUS) Transport Layer Security (TLS) for maximum security. Visit this link to learn more about the said changes.
A security bypass vulnerability has been addressed that exists in the method of the Printer Remote Procedure Call (RPC) binding handling the authentication of the remote Winspool interface.
This release also includes security updates for the following:

Windows App Platforms and Frameworks
Windows Media
Windows Fundamentals
Windows Cryptography
Windows Virtualization
Windows Peripherals
Windows Hybrid Storage Services
Microsoft also mentions that they are releasing the Latest Cumulative Update (LCU) and Servicing Stack Update (SSU) bundled together for this update in the "pre-release category" for WSUS customers. You can read more about it here.
How to install Windows 10 Insider Preview Build 19042.746
If you are subscribed to the Windows Insider Program Beta or Release Preview channels, then you shall automatically receive the new update through Windows Updates. However, if you are anxious to install the update without waiting, here is what you can do.
Navigate to the following location:
Start Menu -> Settings -> Update & Security -> Windows Update
Now click on Check for updates on the right side and the computer will start scanning for any newly available updates.

When scanned, click on Download now and the installation should begin.

Unfortunately, no standalone installation ISOs are available for Windows 10 20H2 with this build. Furthermore, Microsoft has not acknowledged any known issues or faults with this update.
Rollback/remove Windows 10 Insider Preview update
If you do not wish to keep the installed preview update for some reason, you can always roll back to the previous build of the OS. However, this can only be performed within the next 10 days after installing the new update.
To rollback after 10 days, you will need to apply this trick.
Cleanup after installing Windows Updates
If you want to save space after installing Windows updates, you can run the following commands:
dism.exe /Online /Cleanup-Image /AnalyzeComponentStore
dism.exe /Online /Cleanup-Image /StartComponentCleanup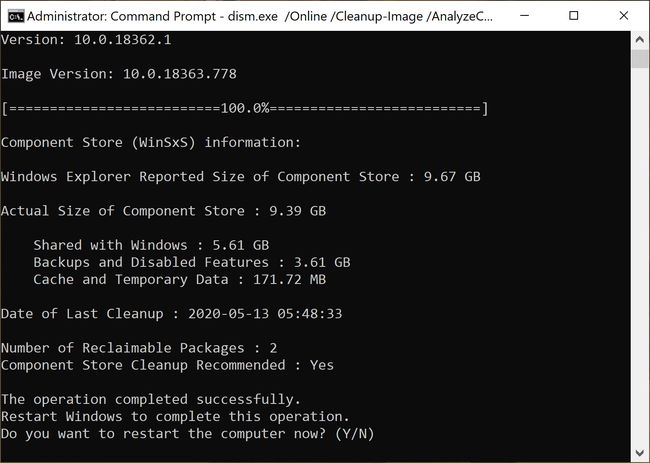 You can learn all about the Microsoft Insider Programs and check out how to join and manage them. You can also join the Windows Insider Program without creating or registering your Microsoft account.