Microsoft has just released a new update to the Beta channel for insiders. The update KB4601382 comes as a feature update released only to one channel, which upgrades your operating system to Windows 10 v21H1.
This is an optional update that Microsoft has released via the "seeker" experience in Windows Update. Simultaneously, Microsoft has also released an update to both Beta and Release Preview channels with the same KB ID, which you can read all about in our blog post.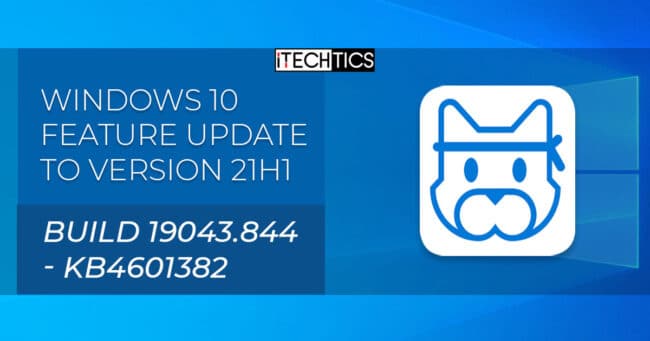 Installing this update on your device will update its build to 19043.844.
What's new in KB4601382 (19043.844) for v21H1
This release does not bring any new features to the table. However, it does bring a lot of improvements and fixes to Windows 10. Microsoft claims that installing this update will bring all the fixes and improvements as in KB4601382 for Windows 10 v20H2, as well as mentioned down below:
Windows Hello multicamera support has been incorporated which sets the external camera as default when both external and internal Windows Hello cameras are detected.
Some improvements have been made to the Windows Defender Application Guard (WDAG) to enhance its performance, including optimizing launch times:

An issue that causes a minute or more delay when opening a WDAG Office document has been fixed.
Robocopy's performance has been significantly improved, especially when copying files that total over 400 MB in size.
An issue that causes a WDAG container to use almost 1 GB of memory (working set) when the container is idle has been taken care of.

Windows Management Instrumentation (WMI) Group Policy Service (GPSVC) has been improved to support remote-working scenarios.

The problem that causes the changes that the Active Directory (AD) administrator makes to a user or computer group membership to propagate slowly has been fixed.
You can read more about these improvements in a blog post by John Cable from Microsoft, or visit the announcement page for a more detailed overview.
How to install features update KB4601382
Since Microsoft has distributed this update through the "seeker" experience in Windows Update, you will need to manually download and install it. Please follow the steps below:\
Navigate to the following location:
Start Menu -> Settings -> Update & <a href="https://www.itechtics.com/enable-windows-security-updates-over-metered-connections/">Security -> Windows Update</a>
Now click on Check for updates on the right side and the computer will start scanning for any newly available updates.

When scanned, click on Download and install beneath the section where it says "Feature update to Windows 10, version 21H1."

Once you do, the update will now begin to download and install. Simply reboot your computer when it prompts you to.
A standalone ISO version of this release has not yet been made public by Microsoft.
Also, you can use this trick to activate Windows 10 v21H1 on the Release Preview channel right now.
Rollback/remove Windows 10 Insider Preview update
If you do not wish to keep the installed preview update for some reason, you can always roll back to the previous build of the OS. However, this can only be performed within the next 10 days after installing the new update.
To rollback after 10 days, you will need to apply this trick.
Cleanup after installing Windows Updates
If you want to save space after installing Windows updates, you can run the following commands:
dism.exe /Online /Cleanup-Image /AnalyzeComponentStore
dism.exe /Online /Cleanup-Image /StartComponentCleanup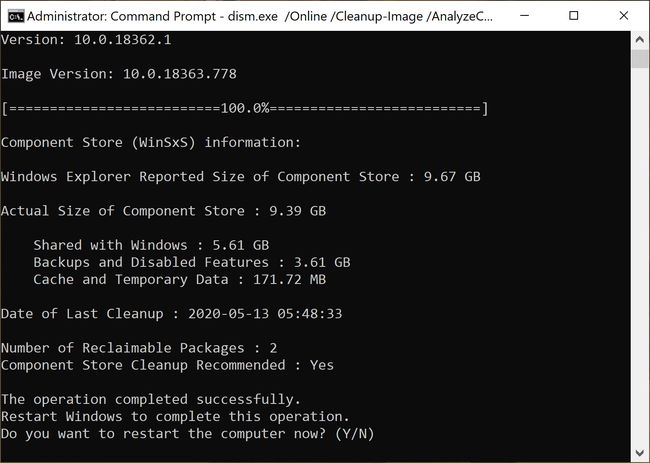 You can learn all about the Microsoft Insider Programs and check out how to join and manage them. You can also join the Windows Insider Program without creating or registering your Microsoft account.