Panda is a complete security suite with multiple products to give you protection against malware attacks, and viruses. TruePrevent Technology is used in Panda products that can detect automatically any threat or danger and try to remove them by providing real time protection.
In this article, we will share offline installer links for each of its products including free antivirus, Internet Security and Global Security suites. Let's first discuss each product briefly and then share the direct download link.
Panda Antivirus Free 2017
Panda Antivirus Free is an ultimate protection solution that gives you basic and free security from viruses, threats and malware attacks. It gives you safety while playing games, watching movies or browsing the internet. Panda Antivirus Free scans your computer time to time and checks if any thing suspicious happens, then take action against those suspicious activities to protect your device.
It is very light weight anti virus tool. It does everything for you by itself. Just install it and forget about any updates or configuration. Below its offline installer link is provided.
Download Link
Download Panda Antivirus Free 2017 from here
Panda Antivirus Pro 2017
If you want a security software for your business purpose or you want to use it for commercial, the go for Panda Antivirus Pro, as it has the latest technology that automatically syncs and analyzes any threats and deals with them itself.
All devices which are connected to a network, Panda Antivirus Pro will provide real time protection to them. It deals with all internet frauds and attacks, secures your communication over the internet, and rescue you from all unknown or known threats. Panda Antivirus Pro extended its protection and gives you Wi-Fi protection.
Download Link
Download Panda Antivirus Pro 2017 from here
Panda Internet Security 2017
Panda Internet Security is security suite that helps you to use the internet safely and securely. It gives you maximum protection over internet usage. You can securely shop, bank and watch movies. Panda Internet Security lets you share any content with each other safely. It gives you data backup facility. As ransomware has spread over the internet nowadays, Panda Internet Security gives you full protection against these advanced ransomware.
It has Anti-Phishing and Anti-Fraud features. You can browse the internet safely and confidently if Panda Internet Security is installed on your devices. It's Parental Control feature won't allow your child to miss use the internet.
Download Link
Download Panda Internet Security 2017 from here
Panda Global Protection 2017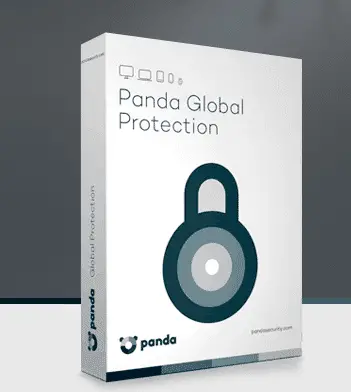 As the name suggests, it is Panda Global Protection which protects your devices globally with more advanced and powerful features. It has all in one feature for your any device.
It keeps your data private. Panda Global Protection protects your all passwords and suggests you strong passwords so no one can hack your passwords. It protects your family and optimizes your devices with best secure performance.
It's Anchor Mode tells you where is your device at that time. If any thing bad happens, an alarm informs you about that bad event. Support service is available which is provided by Panda organization for its user's ease and convenience.
Download Link
Download Panda Global Protection 2017 from here
Panda Gold Protection 2017
Panda Gold Protection 2017 is a premium protection for its premium users who want something extra ordinary. It provides Anti-spyware service with premium support and live chat services.
It protects your data, and keep it secure. Panda Global Protection 2017 allows you to contact with experts. Protect your family. Panda Global Protection 2017 clear cache, temporary files and old registries to optimize the performance. Enjoy access to Panda Security experts through remote support and live chat
Download Link
Download Panda Global Protection 2017 from here
Choose the best security for your devices today, and install any of above Panda product according to your need and requirement to start protection for your all devices, as each of your devices is containing many sensitive and private data.
Must Read Articles: