Panda Antivirus Pro 2014 has been a great improvement over the previous version. The design has been changed completely to a more friendly Windows 8 tiled interface.
Panda Antivirus Pro 2014 comes with protection all kinds of known and unknown threats including viruses, spyware, Trojans and other malware. Panda Antivirus Pro 2014 also comes with a built-in firewall which is turned off by default. You can turn it on and it will protect your network communications from being hacked and other online frauds.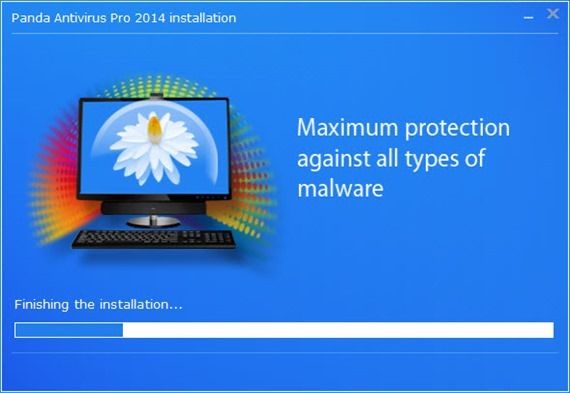 Panda Antivirus Pro 2014 download comes with an online installer meaning that when you start the installer, it will download the latest versions of components needed for running the antivirus.
The interface is very neat and clean. You will see a tile for each major function. The first tile tells you whether you are protected or your system security needs attention. The statistics are also shown in two separate tiles, one showing scanned files and another showing threats blocked.
You can start a scan manually or see the reports through their respective tiles. The antivirus and firewall can be turned on or off from the tiles interface.

Below the tiles, you will see three icons. The first icon "Network Management" shows you some information about your network. The second icon is the "USB Vaccine" which will let you disinfect USB Flash drives. The third icon is the "Virtual Keyboard" which can be used to secure yourself from keyloggers.
Get Panda Antivirus Pro 2014 with 6 months free activation
Panda has created a special installer for Softonic customers. This installer automatically activates the antivirus software for 180 days. You just need to download the installer from the below location and install the antivirus. It will automatically get activated for the next six months.
Download Panda Antivirus Pro 2014 with 6 months free activation
Please note that this is an online installer which will download the actual files after you start the installer.
What is your experience with Panda Antivirus? Which antivirus are you using right now?
Must Read Articles: