Screensavers seem to be old technology but it can be used to make the computer screen more colorful and productive even when the system is not in use.
Screensavers are a set of animations activated when the computer remains idle for a specific period.
Screensaver is disabled by default in the latest versions of Windows 10. You need to enable the screensaver of your choice from the system settings. Let's first go through how to enable and change screensavers in Windows 10. After that, we'll give you a list of some stunning screensavers which will make your screen vivid and productive.
How to enable and change Screensavers in Windows 10
There are a few ways to open the Screensaver settings window. From the settings screen, we can enable/disable the screensaver, configure the time after which the screensaver gets activated automatically and change the screensaver. We will discuss each here:
From Windows Settings
Open Windows Settings (Windows key + i)
Go to Personalization –> Lock Screen
From the right-hand pane, click on Screen saver settings link.
From the command line
Go to Run –> control desk.cpl,,@screensaver
This will open the settings window. You can also create a Desktop shortcut using the same command.
In the screensaver settings window, you can change various settings like how much to wait until the screensaver becomes active, whether to ask for password after the resumption of activity, etc. You can also preview the selected screensaver. You can select the active screensaver from the drop-down list on the same screen.
Screensaver Installation
Normally, a screensaver comes with a filetype of .SCR. If you download the .SCR file, just right-click it and select Install. It will automatically get installed and activated by default.
There are some screensavers which come in with an executable installer. You can run the .EXE file to install the screensaver. Usually, these screensavers come with extra settings. You can check the additional settings in the Screensaver settings window.
Download Screen Savers For Windows 10
Fliqlo – The Digital Clock Screensaver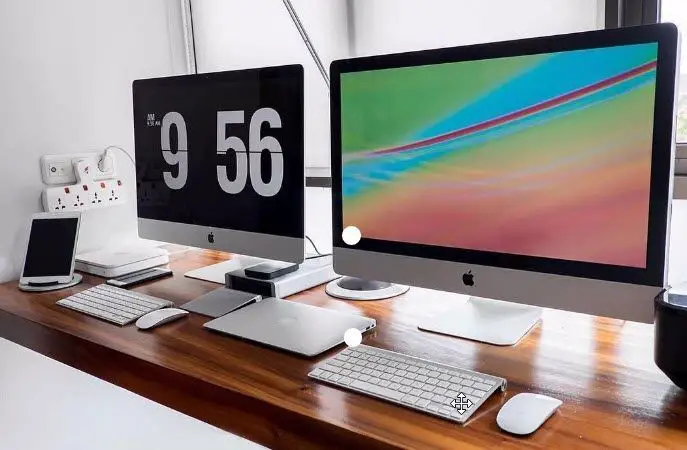 Fliqlo turns the computer screen into a large traditional digital flip clock. You can see the time even when you are at a distance. If you take small work breaks, this keeps on reminding about your work and time.
Fliqlo comes with an executable installer and is very light on resources. Other features include changing the clock size, switching between 12 and 24-hour clock and switching between portrait and landscape modes.
This screensaver is available for Windows and macOS platforms.
This screensaver requires Adobe Flash player to be installed on the system.
As an alternative, you can check out Digital Clock 7, Panerai and Station Clock 7.
Living Marine Aquarium 2 – Make your screen an aquarium
Living Marine Aquarium converts your laptop screen into a live aquarium with 18 animated species of fish and other sea creatures. The screensaver also comes with 3 different aquarium template options.
It comes with an executable installer which is only available for Windows. If you are on Windows 10, you will need to run this fix file before running the installer.
Download Living Marine Aquarium 2 screensaver
Beware of the real aquarium sound it produces if you have speakers on.  You can change screen resolution and color depth of the screensaver in the settings.
System 47 – The Library Computer Access And Retrieval System Screensaver
System 47 screensaver is especially for geeks. It simulates the Star Trek LCARS which was the primary computer system on Star Trek's Starfleet. When activated, it will start simulating the system and will be very tech-savvy to watch.
System 47 is available for Windows as well as macOS.
Download System 47 screensaver
As an alternative, you can also check out Another Matrix screensaver which simulates the famous Matrix vertical binary sequence.
YoWindow – The cool weather forecast screensaver
YoWindow is just like an actual window in your room. It gets local weather information and draws the same environment on your screen. Whether it's raining or sunshine outside, you will feel it on your screen.
You also get a temperature monitor beside the system clock which displays the current temperature of your city/town. When the screensaver is active, you will be shown other weather details like current temperature with maximum and minimum, wind direction and speed, pressure and humidity. It also shows the weather forecast for the next few days.
It comes as an executable and can be installed in Windows. After installation, you will need to choose your location and the screensaver will start working with the default settings.
Helios – The bubbles screensaver
If you want a colorful animation with a black background as your screensaver, Helios is just for you. Helios generates neon shaded bubbles which keep on bouncing around on the screen.
You can control how many bubbles are created, the motion blur and the frame limit in the screensaver settings.
As an alternative, you may try Flow Bubbles and NFS Beautiful Bubbles.
IMAX Hubble – Images of the galaxy from Hubble telescope
If you want to explore our universe or the galaxy we're in, you should definitely take a look at IMAX Hubble screensaver. This screensaver will show images taken from the Hubble telescope while it was being repaired by the scientists in space.
Download IMAX Hubble screensaver
As an alternative, you can check out Galaxy dance screensaver which shows an animation of our galaxy.
Wikipedia screensaver
If you are fond of reading and discovering new things, Wikipedia screensaver is just for you. It displays random information from Wikipedia and displays it as a screensaver when your computer is idle.
Download Wikipedia screensaver
Its installer is an executable and is available for Windows only.
Blue Screen Of Death
Blue Screen of Death or BSOD is a common Windows phenomenon which occurs when Windows is unable to handle hardware or software operations and thinks it to be dangerous for the system.
Blue Screen of Death is a fun screensaver which simulates the exact BSOD screen. It shows people that the system has crashed and needs to be manually restarted.
Download Blue Screen of Death screensaver
Not satisfied with the above-mentioned screensavers? No problem!
We will show you how to create your own screensavers and even find more screensavers.
Create your own screensaver
You can use a few tools to create your own screensavers. Each tool has its advantages and disadvantages. You can choose whichever tool suits your requirement.
My Screensaver Maker
My Screensaver Maker is a tool to convert a list of photos and images into a screensaver. It's very easy to use with an intuitive user interface.  My Screensaver Maker creates an executable installer for each screensaver so you can share your newly created screensaver with your family and friends.
You can create different kinds of screensavers with this tool:
Download My Screensaver Maker
Screensaver Producer
If you want to create an animated and interactive screensaver, Screensaver Producer is just for you. It can create advanced sprite-based animated objects easily. It comes with a fully integrated WYSIWYG editor, object libraries and a file explorer. You can create installation packages of your screensavers with custom settings.
It can also create many kinds of screensavers including:
Sprites
Flash movies
Photo slideshows
Videos
How to find more screensavers?
You can also explore the following websites for more screensaver collections:
If I have missed any good screensavers or any screensaver collection site, please let me know in the comments below and I'll add it in the list.