Skype is the most popular instant messenger which was bought by Microsoft and then Microsoft combined it's Windows Live Messenger with Skype making it more popular than ever. Skype comes for almost all the platforms and Operating Systems including Windows Desktop, Modern Windows app, Mac OSX, Linux, Android, Windows Phone, etc.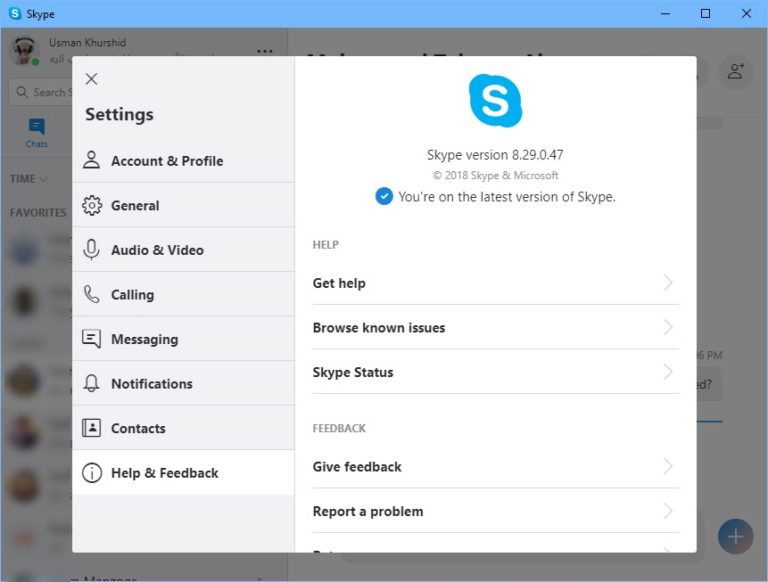 Microsoft keeps on updating Skype regularly. It is important for users to always use the latest technologies. It comes with a lot of security fixes and performance enhancements. In this article, we will share the Skype download links (which will make your Skype app up to date.
You can download and keep Skype offline installers if you want to install the app on multiple systems. This can be useful if you are a systems administrator and have to update the app or install the latest version of Skype across the network.
You can log in to Skype using your Microsoft account. Skype used to have its separate credentials but now Microsoft has integrated both the Skype ID and the Microsoft ID.
To know more about the latest version of Skype, you can read the Skype release notes.
Skype Free Download
For Desktop OS
Download Skype App for Windows 10 (This will open the Microsoft Store in Windows 10)
For Mobile OS
Download Skype for Windows 10 Mobile
Download Skype for Kindle Fire HD
All these download links have been taken directly from the Skype download page and will download the latest Skype version.
Installation and updates
The steps to install Skype are pretty simple. Just download Skype from the links given below, run the installer and follow the instructions.
If you want to update the Skype, go to Skype and Select Help and Feedback. It will manually check for the updates and install the latest update if available.
Supported platforms
Skype is supported on the majority of the platforms including Windows XP, Windows Vista, Windows 7, Windows 8.1 and Windows 10.
Skype is also supported on non-Microsoft platforms like Mac, Linux, Android, and iOS. Skype runs on both 32-bit and 64-bit versions of the Operating Systems.
FAQs
There are a few questions which users keep on asking about Skype. We will list down some of the questions and try to answer them here:
What is the advantage of the Skype app?
Skype app for Windows 10 is an app which comes from Microsoft Store. The app comes with a Windows 10 tile interface and is integrated tightly into the system. Contrary to this, Skype Desktop for Windows can be installed on all Windows OS including Windows 10, Windows 8.1 and Windows 7.
You can launch Skype app for Windows 10 and Skype Desktop for Windows from the start menu.
Is there any way to download the old version of Skype for Windows or Skype for Mac?
There used to be Skype 7.40 which had more features than Skype 8. But now Microsoft has migrated almost all features of Skype 7 into Skype 8. So there is no need for old Skype download (Mac and Windows both). It's always recommended to keep your Skype install up to date.
Yes, Microsoft has recently released this feature. Read more about it here.
Does Skype cost anything or is it completely free?
Skype to Skype calls and chats do not cost anything. It's completely free. All the friends and family can install Skype on their systems and communicate with each other freely. You can send an instant message, do a voice or video call free of cost but not call mobile or landlines. Only an Internet connection is required for Skype to work properly.
But if you want to call landline or mobile, you will need Skype credit for this purpose. You can learn more about Skype credits and rate here.
Can we use Skype without downloading the app?
Yes, you can also use Skype for Web to log into Skype using your web browser.
Can people on Skype see my Desktop?
No, they can see your Desktop screen when you share it with them. They can't see your screen without permission.
Where does Skype save my chat history?
In Windows, Skype data is saved in the following folder:
C:UsersusernameAppDataRoamingMicrosoftSkype for Desktop
You can backup this folder to backup all Skype data.
Did we miss anything? Please let us know in the comments below and we'll try to answer more questions about Skype here.
Related posts: