Why let the attackers generate revenue off of your system's resources? Here's how to prevent it.
Protect your devices from new and unknown threats using these methods, while the software manufacturer works on a…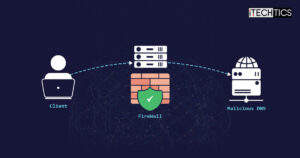 DNS data packets often go without being scrutinized, and could contain sensitive information if exploited. Here are the…
Stop your passwords from being cracked and deciphered with these password attacks. Implement the given best practices to…
Keep your websites and your systems secure from drive-by attacks with these prevention techniques.
Different types of cyberattacks require sophisticated prevention techniques. Learn what cross-site scripting attack is and how to keep…
Ensure that all traces of the malware are removed from your PC to eliminate all vulnerabilities.
Each type of malware behaves differently, and thus our devices need different protection checks and techniques. Here are…
Protecting your devices from malware attacks is better than removing it after losing data, credibility, and financial losses.
UAC prompts can be annoying, but are effective in keeping your PC secure. Here are a few ways…