Windows Essentials or Windows Live Essentials was a very popular suite of apps from Microsoft which included programs like Windows Live Writer, Family Safety, Movie Maker, Photo Gallery, SkyDrive, etc. Since Microsoft abandoned the Live brand name, Windows Live Essentials became Windows Essentials.
Since Microsoft has discontinued Windows Essentials suite, the latest version of Windows Essentials remains 2012. Most people have shifted to Windows Essentials alternatives but some people still use some of its components.
Windows Essentials 2012 is compatible with Windows 7, Windows 8.1 and also Windows 10. Most of the programs offered in the suite are obsolete and can't be used. But there are some programs like Windows Movie Make which still make sense and people still prefer them because of ease of use.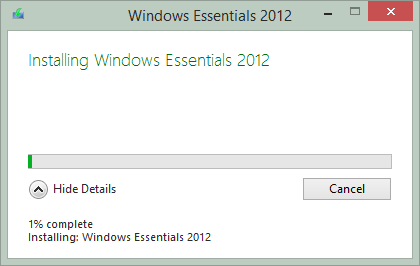 Here is the complete list of apps installed with the suite and whether they are useful or not:
Photo Gallery (still works)
Movie Maker (still works)
Windows Live Mail (still works)
Messenger (not working)
SkyDrive(now works as OneDrive)
Windows Live Writer (still works)
Windows Live Mail still works be it's not recommended to use it because of the security flaws it brings to the email.
OneDrive has been integrated into Windows 10. So you don't need to install SkyDrive which is the former name of OneDrive.
Windows Live Writer was one of the most favorite blogging clients especially those who were using WordPress. In my opinion, WordPress's own editor has been very powerful and feature-rich. Windows Live Writer is too basic for modern blogging tasks. But if you want to use the desktop client, you should use Open Live Writer which is a fork of the original WLW and is updated.
Windows Live Messenger service has been discontinued by Microsoft. So even if you install the utility, it will not work.
Download Windows Essentials 2012
Since Microsoft has already discontinued the suite and the download links are not available from Microsoft, people have asked us to host the original latest version of Windows Essentials on our servers. So here are the latest download links.

Windows Essentials 2012 Full Setup (English) (131.0 MiB, 259 hits)

Windows Essentials 2012 Full Setup (German) (133.1 MiB, 32 hits)
Please note that this installer is only for the English and German version. I can't find the installers for other languages. If anyone can point me in the right direction, I would be grateful.
Installing Windows Essentials 2012
This software suite requires .NET Framework 3.5 which is not installed by default in Windows 10. You can download and install .NET Framework 3.5 from here. Or you can simply run the installer downloaded from the above-given location. It will automatically guide you to download and install the framework.
After installing the framework, you will get two options:
Install all of Windows Essentials components
Choose the programs you want to install
It's highly recommended that you select the second option as installing the non-functional programs is of no use. If you choose the second option, you can uncheck the programs you don't need i.e., Messenger and Mail. If you only want to install Movie maker, you may select "Photo Gallery and Movie Maker". Uncheck everything else.
It will take a few moments and will install the selected components on your computer. You can access the installed programs from the Start Menu.
Do you still use Windows Essentials? or have you shifted to alternatives? which Windows Essentials alternatives are you using for your work?
Must Read Articles: