YouTube is a video sharing service by Google used by billions across the globe. It allows you to upload and stream videos from wherever, as long as you have a good Internet connection. It can be accessed through any web browser on Windows 10.
Unlike Netflix, YouTube doesn't have a dedicated app on Windows 10. Google was never interested in developing an app for Microsoft Store. Watching Youtube videos inside a UWP app has several advantages over watching inside a browser. The app can make use of Windows 10 advanced graphics and performance features to enhance video and audio quality.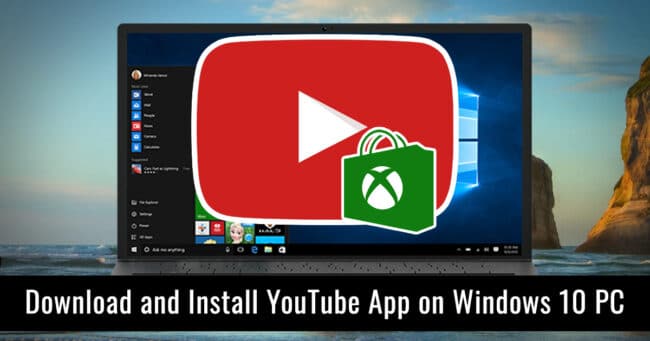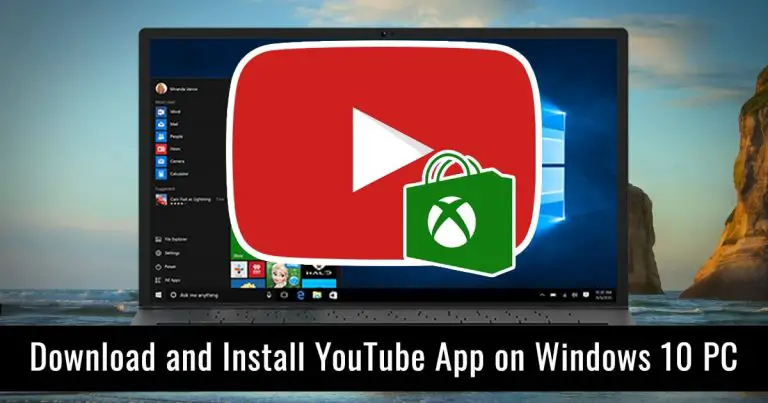 There have recently been rumors that Google might be working on a dedicated application for Windows 10 recently, but it has not been confirmed, nor has Google made any comment on the matter. They had earlier also declined to make an app for Windows phones. Nonetheless, you can still get an app for YouTube on your Windows 10 PC with a neat trick.
We must inform you that the YouTube application installed will only be functional through the keyboard and cannot be controlled using a mouse. Having said that, it is still fully operational.
Let us continue to see how you can install YouTube application on your PC.
How to install YouTube app on Windows 10
Google did not specifically make an app to run on Windows 10. However, they did make one to run on Xbox, which is readily available to download on Microsoft Store for Xbox. Since a portion of Xbox's Operating System is a modified version of Windows 8, which has the same backbone as Windows 10, the YouTube app designed for Xbox can also run on any PC having Windows 10.
The installation is relatively easy and involves an additional step to download the application package through a third website. Follow the steps below to install the YouTube app on your Windows 10 computer.
Open the YouTube link on Microsoft Store and copy the URL from the address bar. If prompted to log in, enter your Microsoft account credentials.

Open AdGuard website to download the YouTube application package. On the home page, paste the copied URL into the address box, select Retail from the drop-down menu beside it, and then click on the checkbox.

Now right-click the link ending with .appx for your respective Windows platform (32-bit or 64-bit), and then click Copy link address from the context menu.

Now open a new tab/window in the web browser, paste the copied address, and press Enter. Your download should now begin.

Once downloaded, execute the package. The installation wizard will now run. Click on Install.

The installation should take about 30 seconds. The wizard will automatically close and the YouTube app will now launch if the "Launch when ready" box is initially checked.

You can now enjoy the YouTube application on your Windows 10 computer without any hassle. As mentioned before, you will need to navigate through the app using only your keyboard, just as you would on an Xbox.
If you want to remove/delete the app, navigate to the following:
Start Menu -> Settings -> Apps
Now scroll down, click on the YouTube app, and then click Uninstall.

Minitube Youtube App
Minitube is a Youtube app which is available for Windows as well as MacOS and Linux (Debian and Ubuntu). It's a very light weight app and runs almost instantly on a Windows PC. It is free to use but without support and automatic updates. If you purchase the app, you will receive lifetime support and automatic updates functionality.
Minitube starts with a very simple interface with three main tabs: Search, Browse and Subscriptions. The browse tab lets you browse YouTube either worldwide or using a specific country. I was not able to make the Browse and Subscriptions tabs work correctly but the search tab works perfectly.
Once downloaded and installed, you will see the first screen where you will be given three options: Use Demo, Enter License and Buy License. If you want to use the app for free, select Use Demo and enjoy the app for free.
Closing words
YouTube is a popular platform to share your candid and professional videos with the entire world. The YouTube application makes that experience pleasant with its better interface and controls. However, the application does not continue to play audio when it is minimized. Hence, it would not be possible to listen to music while the application runs in the background.
Will you be switching to the app version of YouTube or continue using it through a browser?
Also Read: