Protecting your devices from malware attacks is better than removing it after losing data, credibility, and financial losses.
If you find your password in any of these lists, change them before your account is compromised.
Sign into your apps and websites more securely with passkeys, instead of usernames and passwords.
Get started on your cybersecurity career path with these certifications to get yourself trained for major security framework…
IDS and IPS make your networks secure. Here is a list of IDS and IPS you can use…
Intrusion Detection and Prevention Systems are used to monitor, detect, alert, and prevent cyberattacks. Here are all the…
Familiarize yourself with the popular cybersecurity frameworks and learn why they are important for IT organizations and control…
HP laptop series can be confusing, since there are so many. Here is a detailed guide on each…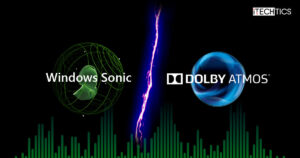 Windows Sonic and Dolby Atmos are both available in the latest Windows operating systems, but which one should…
SSD and eMMC both portable storage types, but which one is better? Learn the differences here.