When you install any software in your system, it isn't installed alone. That software might need many other files and registries so that it may work properly and functionally. On installing any software, all the needed files for that software are also copied into the system.
When you need to uninstall any software, it isn't guaranteed that all its supportive files and registries will also uninstall. Some of them leave behind in your system. That files are unnecessary and takes useless space or memory in your system. So you need to track all those extra files in your system. There are many software which provides you this facility. They'll keep track of files before and after installing the software and tells you that these files are of that particular software. So you may take any action according to your need.
Following are software that monitor your system for file and registry changes.
MultiMon
It is new and advanced monitoring software which has many functions. It shows detailed result of wide range of activities in real-time. The output can be exported to text files or any source of output viewer. All the activities can also combine in a single view through this tool. The activities result will displayed in detailed information.
Its support for windows 10 also added in its new version.
You can download MultiMon from here (under system monitoring tools)
After downloading, run its exe file then MultiMon will be installing on your system. After the installation then a window will appear that will ask you what you want to monitor and which drive you want to monitor then click on play button all your required result will be displayed. You can also export output in text file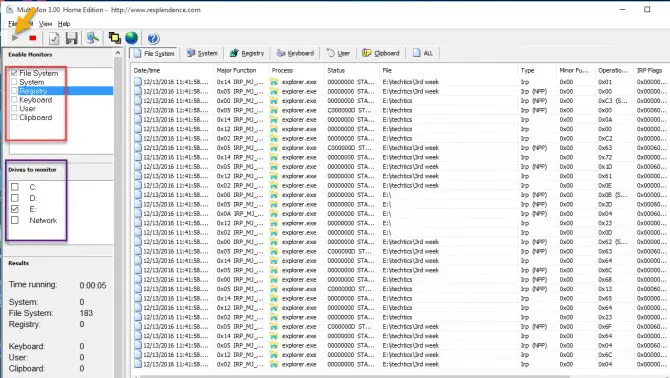 Regshot Unicode
This is another tool to monitor your files and registry. This captures the snap shot of before and after the system registry. By that snap shot you may notice what changes have been occurred in files of your system. In its latest release the remote registry option is also added.
after installing it in your system, a window will open. Click on "1st shot" then it will capture the shot before downloading any software. Now download and install any software/program and then click on "2nd shot". It will compare both shots and then it'll open HTML log that will shows you all the changes that occur after new program installation.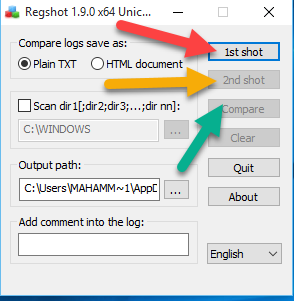 InstallWatch Pro
It is another way of monitoring your files. It works quite same as RegShot. It provides 2 points and then compare the changes b/w these two points.
This tool is very detailed in identifications, detection, changes to files and directories. It displayed result are very easy to read. It will ask you before snapshot ad after snapshot or analyze button than to take after snapshot and then result will be shown in HTML or text.
Download InstallWatch Pro from here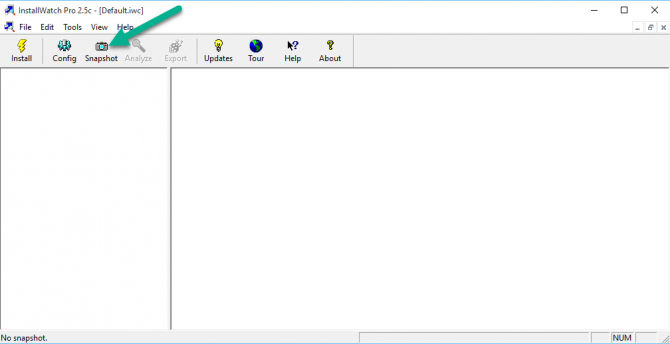 SysTracer
This is another utility to scan and check your System if any changes occurred in Registry and File's data.
This is very handy tool and it first scans your whole computer and tracks the information if any file is changed, any changing in registry entries, installed programs, System services, running processes, opened UDP and TCP ports and many more.
Firstly, it scans your system. You have to select the files, which you want to scan with it. Then it'll make a snap shot which is binary image file.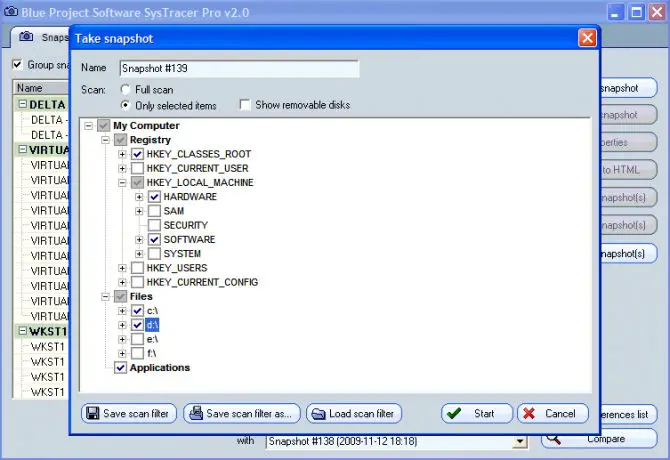 After scanning snap shot and before scanning snap shot helps you to check the modified files.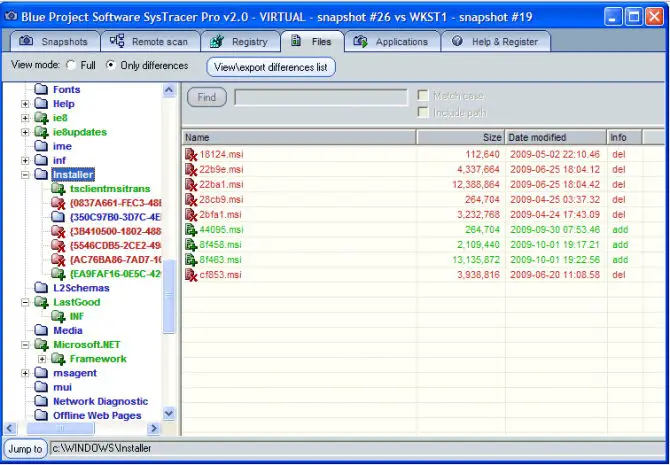 So can search into Registry also.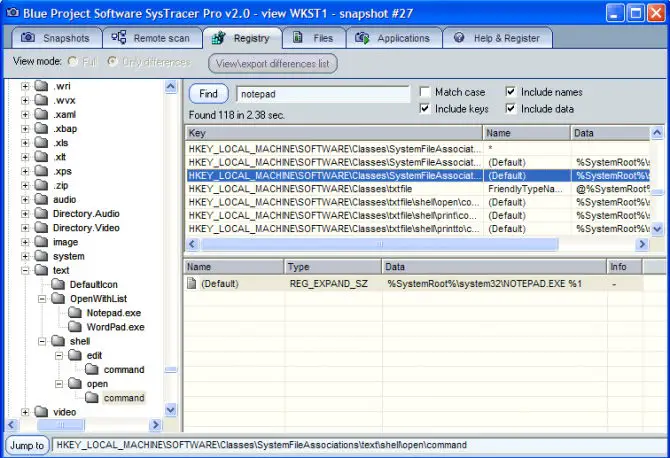 And you can View the Difference List and you can export it wherever you want to. So you can easily find the results.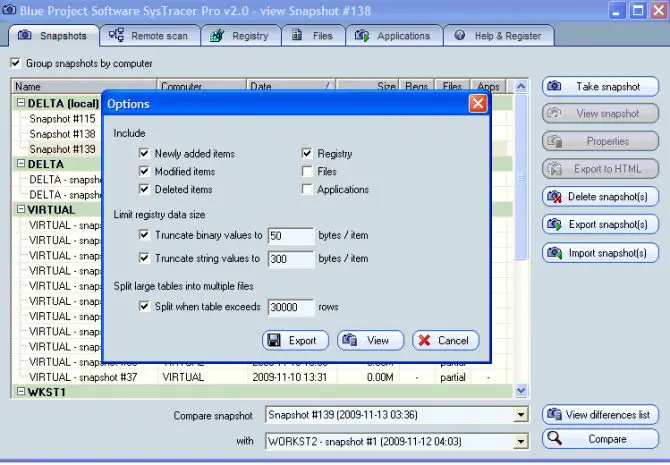 WhatChanged
This is also a tool to track the changes which occur in Files and Registry of your System. Basically it operates or works on "Brute Force" method which records the changes which is recently occurred in your System's Files and Registry. That helps you in making easy for show the changes. The programs which you install new on your System, WhatChanged also tells you about them and if any program is in system which is unnecessary it deletes that one.
Download WhatChanged from here.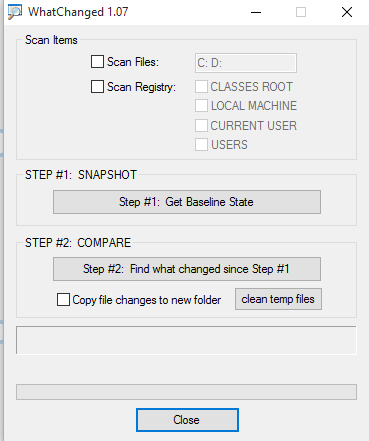 Process Monitor
This is another tool which is used for Files and Registry monitoring. It has some advanced features. This works in real-time. It scans your system and shows you the changes occurred in Registry and Files of System.
If any error occurs in the Windows Registry, it not only detects it but also fix it for you. This is free of cost tool.
Download Process Monitor form here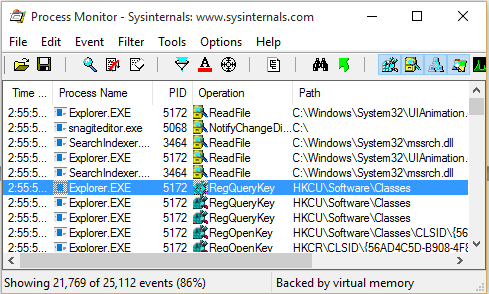 So these are easy and simple ways to monitor your files and registry changes through different free tools. You may now notice all the changes which occurred during the installation of any software or program into your system.
Also see: