How To Run Windows 10 Performance Test Using Performance Monitor
Windows 10 Performance Monitor is a great tool for testing overall performance of a system. The report includes…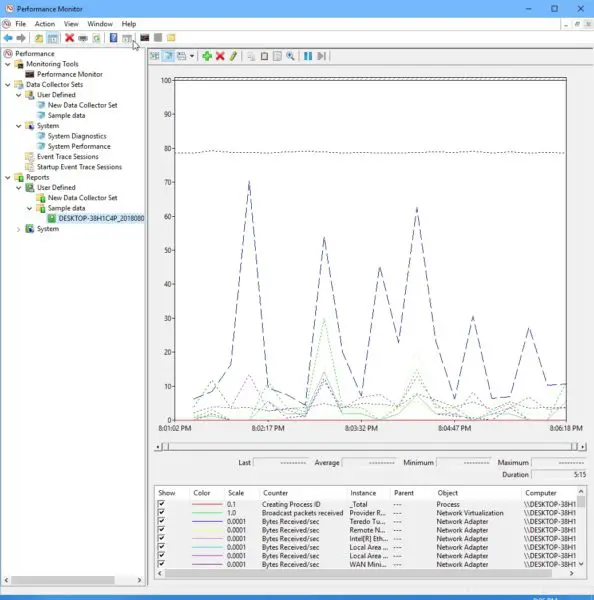 Windows 10 Performance Monitor is a great tool for testing overall performance of a system. The report includes a number of useful diagnostics which can help troubleshoot everyday system issues.
The performance monitor includes diagnostics as well as performance reports. Talking specifically about performance reports, the Windows 10 Performance Test report includes the following:
Summary which includes general performance of CPU, Disk, Network and Memory.
Diagnostics results
Detailed stats about CPU
Detailed stats about Network
Detailed stats about Disk
Report Statistics
Table of contents
In this article, we will discuss about creating useful performance reports in Windows 10. This will help us troubleshoot your everyday system issues.
Create a system performance report in Windows 10
Windows 10 includes two built-in data sets which can be run to create a general report of different system metrics.
System Diagnostics
System Performance
Let's generate a system performance report.
Go to Run –> perfmon

Run Perfmon performance monitor

Go to Data Collector Sets –> System
Right click System Performance from the left-hand pane and click Start

Starting System Performance Data Set to generate report
The data set will run for 60 seconds. You can continue your work in the mean while. After one minute, a new report will be published under Reports –> System –> System Performance.
This will give you an overview of how the system is running. For example, if you see in the Summary section, you will know about top process which is using the most CPU, the top apps which are using Network bandwidth and also the top outbound and inbound IP address. The summary will also tell you about the apps which are taking a lot of memory.
For troubleshooting, check which system is being used more than usual. For example, if the disk is being choked, go to the Disk details section below and check which files and processes are using the most disk time. The disk breakdown will tell you which processes are consuming the most disk.
Create a custom performance report in Windows 10
If you have specific requirements, you can also create custom reports in Performance Monitor. To create a custom report, you will need to create a custom data collector set.
Under Data Collector Sets, right-click User Defined –> New –> Data Collector Set

New custom data collector set

Give a name to your data collector set

Name your data collector set

You can either create from a template or create from scratch. For now, we will select "Create manually".
Select the type of data to include in monitoring and report.

Type of data to include in data set

Add performance counters specific to your requirements.

Add performance counters of your choice

Next select event trace providers you want to enable. Leave black if you don't know about this.

Event trace providers

You can also add registry keys to monitor in the performance report.

Monitoring registry in performance test

And finally add your report save location

Save your performance report data 1

You can also select the user under which this performance counter should run.
Note: You need to login as administrator to run performance reports.
Clicking Save and Finish will create a new user defined data collector set.
To run this data set, right click and select Run.
When you want to stop the data collector set, right click it and select Stop.
This will create a new report under Reports –> User Defined.

Custom Performance Report
Windows 10 Performance Monitor is helpful especially for IT Admins and support staff. They can easily run the performance report while user is working on his or her computer and then see what is actually going wrong. If you are in a Microsoft domain network, the performance monitor can also be run on remote computers. You just have to run the performance monitor as domain admin and select the computer on which you want to run the reports.
Have you ever run Windows 10 performance test? Is it useful for troubleshooting your everyday computer problems?
Also see:
Subscribe to our Newsletter
Get the latest tech news, advice and downloads in your inbox