3 Ways To Change Screen Resolution In Windows 10
Screen resolution is an important metric to consider when buying a PC. This is because the screen resolution…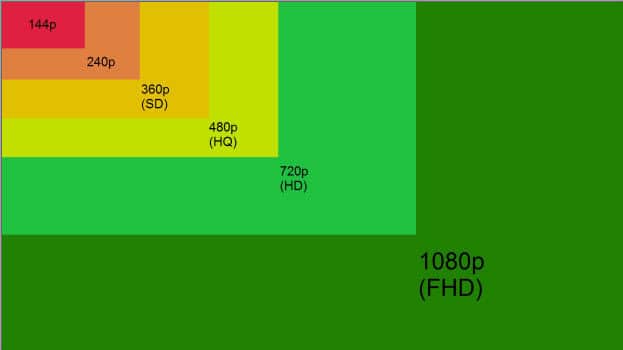 Screen resolution is an important metric to consider when buying a PC. This is because the screen resolution is responsible for displaying the text, image, and videos on the screen with clarity. Usually, the higher the resolution, the more clear the text and images on the screen.
In this article, we will discuss different ways to change screen resolution in Windows 10. But before that, let's see how we can check the current resolution.
What is screen resolution?
Technically speaking, screen resolution is the no. of pixels spread across the screen horizontally and vertically. It is denoted by two numbers. The first number represents the total no. of pixels horizontally. The second number represents the total no. of pixels vertically.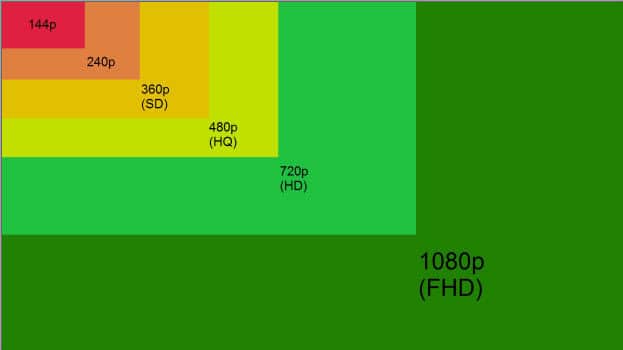 For example, if I say that my screen resolution is 1920 x 1080, this means that my monitor is showing 1920 pixels horizontally and 1080 pixels vertically. By the way, the 1920 x 1080 resolution is also known as 1080p.
How to check the current screen resolution in Windows 10
The easiest way to check your screen resolution is to open the following website:
http://whatismyscreenresolution.net/
This will display your current screen resolution. This can work on many devices including a PC, laptop, mobile phone, and a tablet. The only problem I found in this approach was when I increase the scale and layout size of the text in Windows 10 to more than 100%.
To make sure you know the exact screen resolution of your system, you should follow the steps below:
Go to Windows Settings (Windows key + i) –> System –> Display
Now let's discuss how to change the screen resolution using different ways.
Method #1: Change Screen Resolution Using Windows Settings
This is the default and easiest way which Windows provides to change the screen resolution. Just follow the steps below:
Go to Windows Settings (Windows key + i) –> System –> Display
The Resolution dropbox will show all the compatible resolutions. You can select the one which suits you. Windows also shows the recommended screen resolution according to your monitor compatibility and refresh rate. These are preset sizes and can't be changed or customized.

Select screen resolution presets

After selecting your desired resolution, hit the Apply button. Windows will give you 15 seconds to check the new resolution. If it creates any issues, you can revert within the 15-second timeframe by clicking the Revert button. Otherwise, press Keep Changes button. After that, the new resolution takes effect permanently.

Keep display settings
Method #2: Change Screen Resolution using command prompt
Windows does not give any option to change screen resolution using the command prompt. But there is a utility called QRes which can be used for this purpose. It also supports the screen resolutions which are incompatible with your monitor. Since it's totally up to you how you configure it, you should use this utility with care. It is only meant for advanced users.
Download the utility from below:

  Download QRes.zip (4.5 KiB, 15,005 hits)
Extract QRes.exe from the zip file and place it in C:\Windows\System32 for easier and direct access from the command line.
Here are the usage examples of this utility. It can change the screen resolution as well as color depth and refresh rate of the monitor.
qres.exe /x:1920
Changes resolution to 1920 x 1080.
qres.exe /x 1280 /y 1024
Changes resolution to 1280 x 1024.
Everything depends upon your monitor and graphics card quality. If the resolution is supported, it will be applied.
Method #3: Change Screen Resolution using HotKey Resolution Changer
Hotkey Resolution Changer is a simple software which sits in your system tray. You can open HRC and immediately change screen resolution. This is very useful for those who frequently change their resolutions.

  Download Hotkey Resolution Changer (471.6 KiB, 9,417 hits)
When you open Hotkey Resolution Changer, it will give you a warning dialog that if the display gets stuck you should use the following forced revert shortcut key:
CTRL + ALT + SHIFT + R
You can create multiple shortcut key combinations to instantly change the screen resolution using the keyboard shortcut.
Select your desired resolution, click on the Change button and hit the keyboard shortcut keys you want to assign. For example, I assigned Ctrl + Shift + Alt + L to a lower screen resolution (set to 1366 x 768) which is beneficial for me when I'm reading an ebook or have opened only one application.
I hope this has been informative for you and you have learned different ways to change screen resolution of your computer. Each method can be applied according to specific requirements. Which method is your favorite? Have we missed any quick way to change the screen resolution in Windows 10? We'd love to have your thoughts in the comments below.
Also see:
Subscribe to our Newsletter
Get the latest tech news, advice and downloads in your inbox