DirectX is a collection of APIs for enhancing multimedia including video, sound, and gaming. Microsoft used to offer new versions of DirectX as separate downloads. Although DirectX downloads are still available but from Windows 10, DirectX is updated using Windows Update.
It seems like Microsoft is changing the strategy again and DirectX will be offered in Microsoft Store. This means that the users will be able to update their DirectX installation instantly from Microsoft Store and not wait for the cumulative updates offered by Microsoft a few times a month.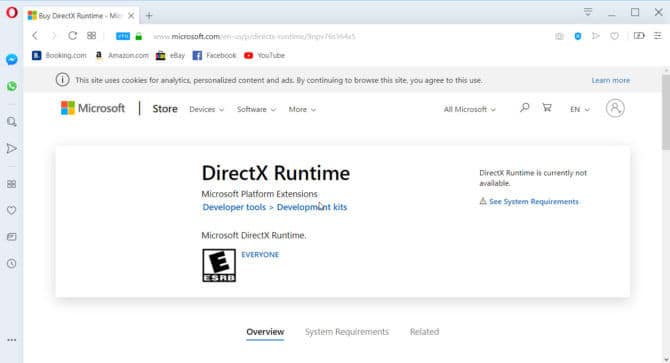 The current versions of DirectX in Windows 10 are 11.3 and 12. If you go to Microsoft Store and search for DirectX, you will not find anything. But if you go to this Store link, you will come across an entry DirectX Runtime. Interestingly, the title of the page says "Buy DirectX Runtime". But the page says that 'DirectX Runtime is currently not available".
The availability of the runtime is for Xbox One, HoloLens, PC, Mobile device and Hub. The release date is listed as 27th November 2018 and the size is 126.7 MB.
When I checked Microsoft Store servers for possible availability of the runtime file, interestingly I found the file with the version no. 9.29.952.0. It is available for both 64-bit and 32-bit systems and it is available for all Windows update rings. And the Windows version should be 18200.0 or higher meaning that Windows 10 Version 1903 will be compatible.
You can also download and install this DirectX Runtime file by using services like adguard.net and install the appx packages by enabling Developer mode in Windows 10.
I installed the package on my test system. Here is the screenshot: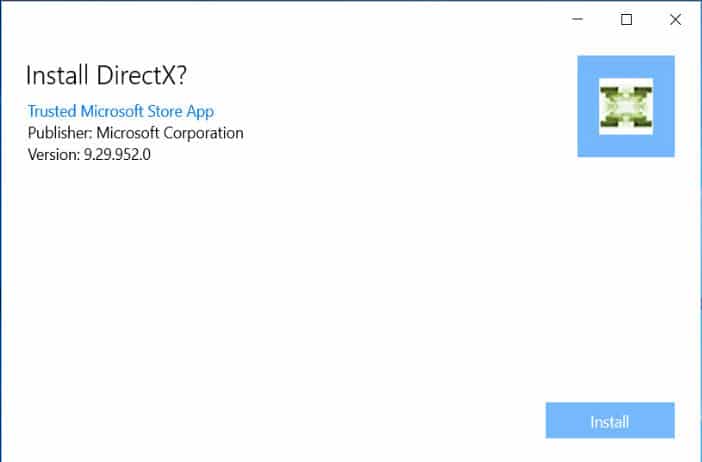 I'm not sure whether it will update the original DirectX version of just update the API files. I didn't see any changes on my test system. If you discover anything, please share it in the comments below.
Overall, I think this is a good strategy from Microsoft to sideload DirectX updates to Microsoft Store. It will help users update the runtime instantly when an update is available. It's only a matter of time when Microsoft makes it available to everyone in the store. The only thing that worries me is the title of the Store page which says "Buy DirectX Runtime". Will Microsoft make the DirectX update paid? Let's wait and see what happens.