While performing searches on Google, you may have come across the prompt "Our systems have detected unusual traffic from your computer network". This is a message sent by Google in response to suspected malicious traffic from your network to their servers.
This is an automated message from Google that may or may not result in a captcha verification to ensure that you are, in fact, human.
Getting this message on Google's page does not mean that your network is under surveillance, but rather a warning that something might be wrong with your PC, or your network. let us discuss why this message was prompted in the first place.
Why Google prompted "Unusual traffic from your computer"
There can be several reasons why a Google search prompted you with a message stating "Unusual traffic from your computer network," even though there could be nothing wrong with your computer or your network.
Google throws this error message when it suspects that multiple searches have been automated by a bot, an automated script, or a program. Hence, it is also possible that Google asks for human verification (Captcha) if you perform multiple Google searches too quickly. This means that it is not necessary that there might be something wrong with your device or your network for Google to respond with the message.
Another thing to understand is that this message has been prompted in regards to your network and not your standalone computer. Therefore, it hints towards all devices on your network having the same public IP address. It is possible that the message was thrown due to multiple searches being performed from various devices on the same network.
Moreover, Google is notorious for its dislike for Virtual Private Networks (VPNs). Google searches are not fond of VPNs and may detect any traffic from them as malicious. Using a VPN for Google searches may also result in an "unusual traffic" prompt.
It is also likely that a malware or trojan horse is performing these Google searches without your knowledge. It can be done through viruses running in the background undetected that regularly send requests to Google servers which are being marked as "unusual."
Like we said, the reason could be any. Now let us discuss how you can solve the problem.
How to fix unusual traffic detected on Google
Complete the CAPTCHA
The first course of action to bypass the message prompt is to complete the Captcha if you see any. However, this should only be done if you think that the error is only a one-time occurrence and is not repeating itself. It is normal when you are performing multiple Google searches simultaneously on different browsers or tabs, repeatedly.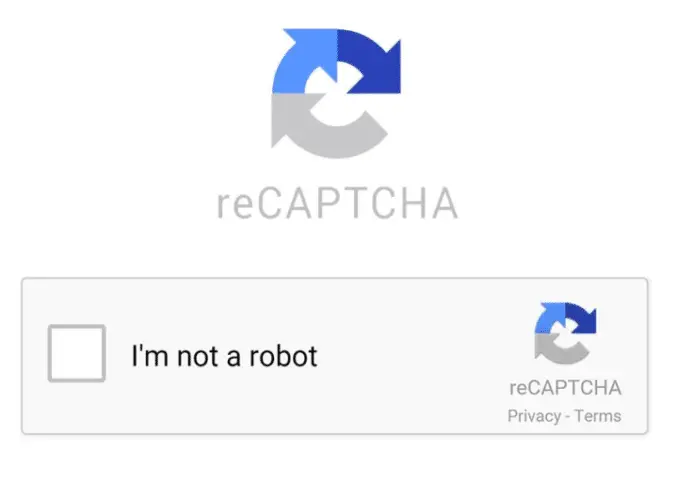 Switch off VPN
If you are using VPN software, we suggest that you turn it off to perform further searches on Google. VPNs, whether applications or browser plugins, often tend to cause "unusual traffic" on Google websites.
Therefore, we suggest that you turn it off and then check if the issue persists.
Clear browser cache & history
Some iPhone users have reported that they have lately been receiving the "unusual traffic" prompt when searching for things on Google using Safari. They were not using a VPN nor were they performing various numbers of searches on Google. So what caused the issue?
Although the exact reason still remains a mystery, they were able to resolve the problem. If you are experiencing such issues on your iOS phone, we suggest that you clear the browser cache, history, and cookies altogether and restart your phone as well. To learn how to clear history, cookies, etc. from Safari, refer to this Apple support page.
Disable third-party browser extensions
More often than not, third-party extensions often cause issues by blocking certain content on the internet. We suggest that you disable any third-party extensions on the browser you are experiencing the "Unusual traffic" prompt on one after the error and check if the problem persists.
Scan computer for malware
Another cause for encountering the "unusual traffic" prompt could be a virus infection performing repeated automated searches online. Therefore, it is recommended that you perform a deep system scan and get rid of any trojan horses or malware. Here is a list of the top antivirus software to use to perform the scan.
In case you are proceeding to purchase antivirus software, here are the 17 aspects you should always consider.
Restart modem/router
A dysfunctional modem/router can also cause Google servers to respond with "Unusual traffic" Captcha. All this will require is restarting it. Turn the router off for a few seconds and then boot it back up again. If it was causing the problem, this reboot would likely circumvent it.
Check if the public IP is blacklisted
it is possible that your IP address is being blocked by certain servers on the internet. To check if it is, start by determining your public IP address. Once determined, visit the IPVOID website and paste your public IP address in the text field below "IP Blacklist Check," then click the search button.
The website will then display a report of the search and highlight any servers blocking your IP. If so, contact your Internet Service Provider (ISP) for a solution. Once resolved, check if your problem persists.
Closing words
Coming across the "Our systems have detected unusual traffic from your computer network" is nothing to be panicked about. As we mentioned earlier, this message can occur even if you are simply performing simultaneous searches on the web.
However, if you are repeatedly experiencing this issue or do not see a captcha while seeing the "unusual traffic" message, then that is something to be concerned about. Nonetheless, this can still be resolved using the guide provided.