The Office suite software industry has made a lot of improvement with a lot of new additions to the race but Microsoft Office still remains the king by a long distance. Most businesses and even individuals prefer Microsoft Office for their work.
This article discusses the ways we can use Office apps for free if you don't have Microsoft Office installed on your system. A one-time purchase of Microsoft Office 2019 may cost around $249 or even more if you are going for the Pro Plus edition.
If you are not a heavy user of Office suite, you can save this amount by using free Office apps which are also available from Microsoft but not as feature-rich as the complete Office 2019 or Office 365 suites. The free apps can get most of the daily routine work done without the need for extra features.
Office Web Apps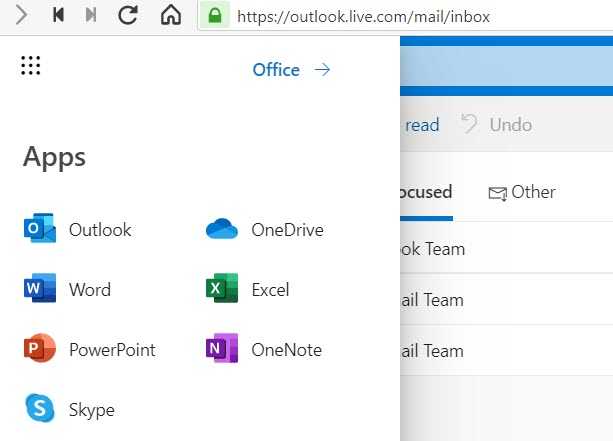 Microsoft offers free online Office apps like Word, Excel, PowerPoint, OneNote, etc. with OneDrive. If you have a Microsoft ID (Hotmail, live.com, outlook.com), you can get all these online apps for free. You just need a web browser and an Internet connection to get going. Microsoft also gives you some free space (5 GB) for storing your documents in the OneDrive cloud.
But this is limited to being online all the time. You can't view or edit your documents once you are offline. If that's not a limitation for you, then you can go this path without investing in the Desktop apps.
All these links require sign-in to your Microsoft account.
The best alternative to Microsoft Office Online is Google Apps i.e., Google Docs for Word Online, Google Sheets for Excel Online and Google Slides for PowerPoint Online. Technically Google Keep is an alternative to OneNote but OneNote is more feature-rich.
Office Apps
If you want to be able to access your documents even when you are offline, Microsoft has a limited solution for you. You can install the OneDrive desktop sync app which will synchronize all the documents from the cloud to your local computer.
For viewing the documents, you can use Microsoft Office Mobile apps. Otherwise, you can also use mobile apps if you are using mobile Operating Systems like Android and iOS. Here are the links for each app for each platform.
Office Windows Apps
PowerPoint Mobile for Windows 10
The above links will open the Microsoft Store where you can download and install the Office apps for free. You can view and edit your documents in these apps but only if you are on a mobile device which is running Windows 10.
The apps will get installed on a PC with Windows 10 but can only be used for viewing documents. For editing, you will need to look for something else.
Keep reading for more solutions.
Office Android Apps
Microsoft PowerPoint for Android
Office iOS Apps
How to really get Microsoft Office for free?
If you are a teacher or a student, you can get Microsoft Office 365 Education for free. Not all teachers or students are eligible. If your school or university has signed-up for Microsoft services, you can get a free account.
To see if your educational institution is eligible, please visit this page, enter your school email address and get the results. If your school is eligible, you will see the following page:
Not so free Microsoft Office
If nothing is working for you, you can install a trial version of Office 365 Pro Plus. Although it is for enterprise customers who want some advanced Office capabilities, you can use the trial for 30 to 60 days for free.
To download a trial version of Office 365, you can sign up here. You will be given a new email address upon signup which is like username@organizationName.onmicrosoft.com. You can log in to this account and download Office 365 trial for free.
You can also download the evaluation version from Microsoft Evaluation page.
Still, aren't satisfied with the solutions so far? You can also search on Amazon and eBay for cheap licenses of Microsoft Office. They may not be free but they will be cheap and un-reliable for sure.
Alternatives
There are a lot of free alternatives but nothing is like MS Office. Here, we are going to list the alternative Office suites which can create, open and edit Microsoft Office files which includes DOC, DOCX, XLS, XLSX, PPT, PPTX, etc.
WPX Office
WPX Office suite is my favorite alternative to Microsoft Office. It has a very similar interface and can create, open and edit the documents very much like Microsoft Office.
If you create a WPX Office account, you will also be able to use their online apps similar to Microsoft web apps with 1 GB of free cloud space.
Its tab interface is the best way to organize the documents. That means it only opens one window for all your documents like any web browser.
LibreOffice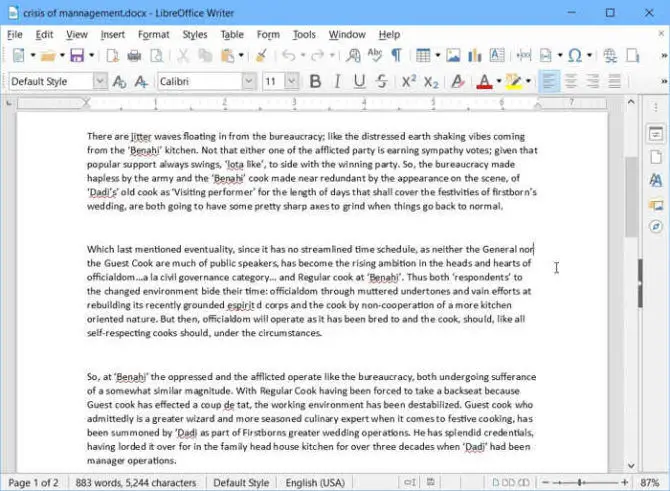 LibreOffice is just like Microsoft Office and a fierce competitor. It can successfully handle Microsoft document formats like Docx, Xlsx, and Pptx. Since LibreOffice is a suite of software, individual software corresponds as Microsoft Office app alternatives: Writer for Word, Calc for Excel, Impress for PowerPoint, etc.
There are other programs like Draw which is an alternative for Visio, Base as an alternative to Access, Math, and Charts which don't have any Microsoft equivalents.
Apache OpenOffice
Apache OpenOffice is probably the oldest competitor of Microsoft Office. OpenOffice comes with a slightly different interface but with most of the functionality which Microsoft Office provides.
To Sum Up
Microsoft Office is not a free suite. But we can get the same work done using free apps whether online or offline. There are times when you are bound to buy a copy of Microsoft 2019 (one-time purchase) or Office 365 (monthly/yearly subscription). It's better to browse through Amazon and eBay for discounts and cheaper options.
Is there any free of using Microsoft Office that we have missed in this article? Please let us know in the comments below and also tell us your preferred way to use Office apps.