Organizing the photos is such a necessary for now. You are having hundreds of pictures daily and all these pictures must be sorted or arranged in some order. If your pictures are organized in well-mannered way you can easily approach them whenever you need any picture. But the question is how to manage all of your pictures at one place? It isn't a time to get worry because many organizers tool have developed to manage and maintain all your pictures at single place. Following is given list of best Photo Organizers for Windows 10.
Magix Photo Manager
Magix Photo Manager is a great managing tool for your all photos and its freeware. The features of Photo Manager are simple and handy to use as its interface is.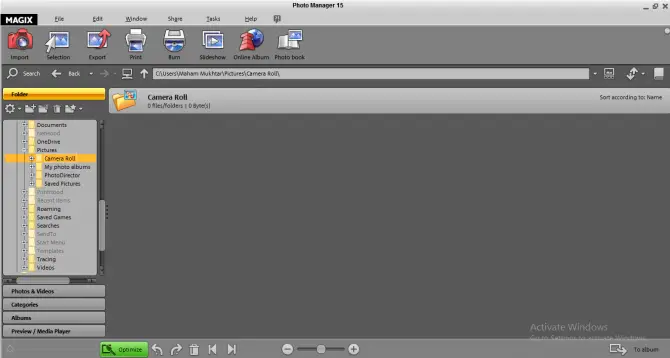 In Magix Photo Manager Tool, you can directly import any photos from your Mobile, Digital Camera etc. The tool allows you to delete duplicate photos by auto finding them and then user can review the pictures and delete them if there is more than one copy of same photo. The basic editing tool like cropping, red eye removal, and picture optimization is included in the Magix Photo Manager. Export option help users to store the pictures anywhere they want to save. With Photo Manager, you can create albums and can put pictures into slides.
You can set the priority of pictures by rating them high, medium and low. It has Sharing Tool "showfy" which helps you to share pictures with your friends and family. But it isn't free.
Download Magix Photo Manager from here
Adobe Bridge
Adobe Bridge is Photo Managing tool that gives many facilities to user in managing and organizing their photos. It's completely free to use. The Adobe Bridge is compatible with Both Windows and MacOS.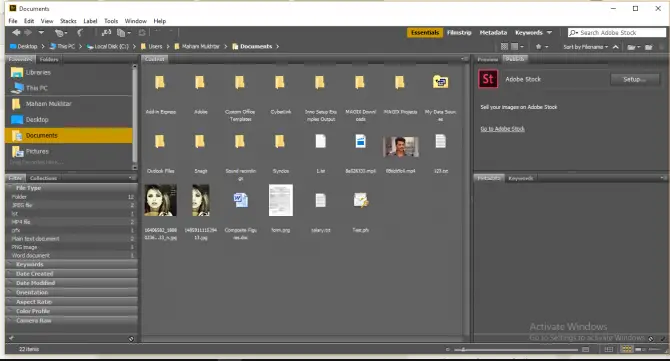 All pictures in one place, user can easily arrange them in any manner and in any way. It provides easy upload of photos to Adobe Stock, drag and drop feature is supported in Adobe Bridge. You can manage and stack the panorama and HDR images. Import and export option is available for importing pictures from anywhere and exporting pictures to anywhere. The centralized color settings is provided by Adobe Bridge to its users
Download Adobe Bridge from here
dijiKam Photo Manager
The dijiKam Photo Manager is tool that is used by professionals and photographers to manage and edit their images. The tool put all photos in an album. The pictures in album is arranged or sorted in any order, in which the user wants them to arrange. And helps user to enhance, manage and edit your photos.
You can import pictures from any external source and start organizing them with dijiKam Photo Manager. And can be shared with the tool.
Download dijiKam Photo Manager from here
Nikon ViewNX-i
The Nikon ViewNX-I is amazing managing tool that inherits the features from Nikon ViewNX-2 software and provide enhanced usability of browsing functions.
Its Photo tray feature allows storing temporary files and images from many folders. Capture NX-D converts your RAW photos into adjusted and enhanced image. The Nikon ViewNX-i lets you to upload your files to Facebook, YouTube NIKON IMAGE SPACE. Mostly all formats of images are supported by the Nikon ViewNX-i.
Download Nikon ViewNX-I from here
FastStone Image Viewer
FastStone Image Viewer is managing tool that comes up with many features for managing and basic editing of your images. Photo management, enhancement, cropping, red eye removal, comparison, resizing and emailing are some major features and options available by FastStone Image Viewer. FastStone Image Viewer can make slides of your photos with different transitions effect.
Its performance is fast and reliable. And many formats of files are supported by this that includes jpeg, png, jpg, bmp and many others.
Download FastStone Image Viewer from here
XnView
XnView is easy to use photo organizing tool that helps you to maintain and enhance your different photos. It is basically used by noncommercial purposes. This tool is advanced and simple. The XnView is user capturing due its handy interface and useful features. It provides easy managing with batch Processing, Metadata Support, and locates if any duplicates file is found.
Picajet Digital Photo Management
Picajet Digital Photo Management, the tool that provide its user many cool and useful photos organizing tool. You can import photo from any external source into it and start enhancing and managing your files. The drag and drop option is applicable in Picajet tool. If you want to arrange your photo in certain way, Picajet provides you many categories. You can arrange photos on rating, file size, date or any preset keyword.
Metadata of image can also be viewed in Picajet tool. And missing files can also be recovered in Picajet.
Download Picajet Digital Photo Management from here
Fresh View Multimedia Organizer
The Fresh View is imaging managing tool that provides you many features all in one place. You can arrange your files in many ways which you like most. All your pictures can be sorted in different folder and thumbnail of folders can be showed which help users to have a look of their files without opening any folder. You don't have to buy its license to use Fresh View Organizer because it's a freeware.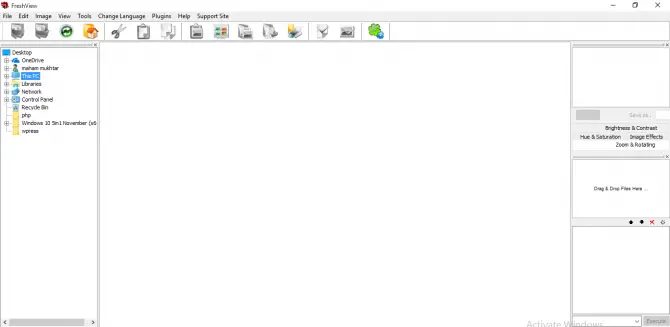 Mostly all of the images, audio and video file formats are supported by the Fresh View Multimedia Organizer
Download Fresh View Multimedia Organizer from here
Pictomio
Pictomio entertain its user by arranging their thousands of media files into easy and approachable way. The tool maintains image files and video files in different categories and order. 2D or 3D Pictures can be grouped in a Slide with different effects of transitions. The image manager, EXIF editor is available for more enhancement and better organizing of media files.
PicPerk image Viewer
PicPerk is the Image maintaining tool for Windows user and comes with many features that are necessary for organizing any photo or media file. All image formats are supported by PicPerk tool.
The basic editing tool like Full Size View, Red Eye Removal, Cropping, Resize and Print are available in PicPerk tool. You can arrange all your photos in slides on any category wise so that you can easily view them when required.
The Best Photo Organizer
In my opinion the Adobe Bridge is best Photo Organizer tool for your Photos. As it is freeware and the product is from well-known Adobe organization. In this tool you can easily compare two photos one is before enhancement and other is after enhancement in detail view. On clicking any part of photo, it will provide you its zoom image so that you can compare it with other image.
You can give stars to any picture to make them high in priority or low in priority so that only those images will be shown to you with which you want to work. You can keep different images in different folders. And use filter option to filter out your selected image or file. Easy drag and drop option. Many number of image formats are supported by Adobe Bridge. And import and export option also let you to share or store your photo anywhere you want to. so this can be termed as Best Photo Organizer due to its amazing and useful features.
Pick any Photo Organizer and start organizing and managing your Photos and Media Files. And let us know that which tool you find best for your photos and why.