How to Get 5TB of OneDrive Cloud Storage Space For Free
OneDrive is a Cloud Storage facility by Microsoft which is also built into Windows 10. Users can directly…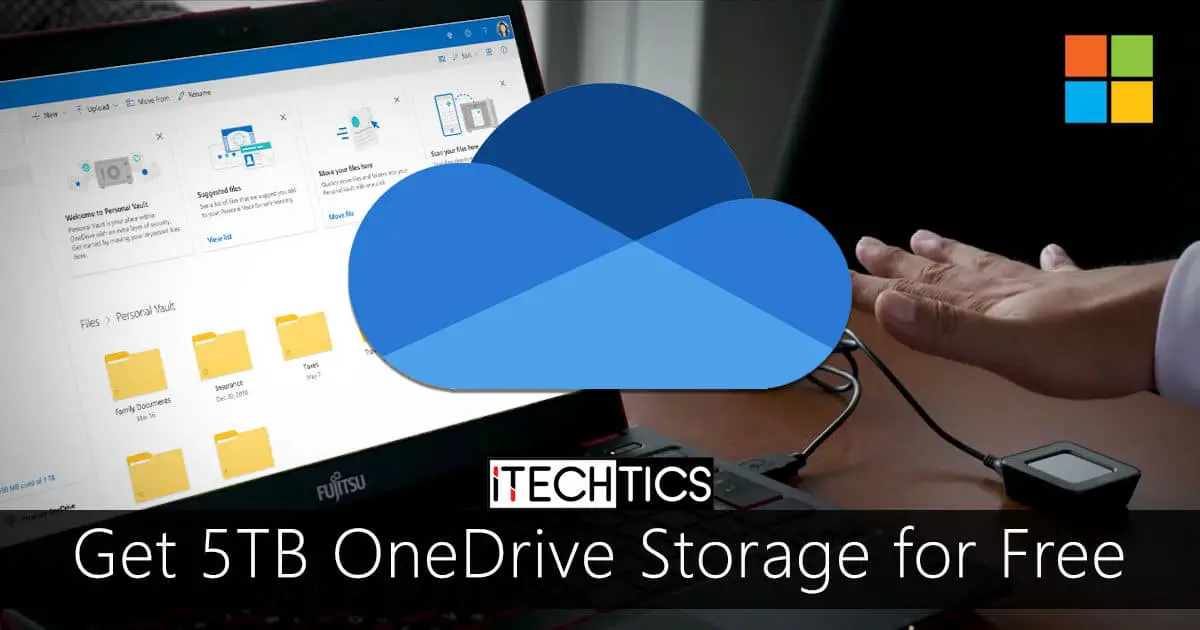 OneDrive is a Cloud Storage facility by Microsoft which is also built into Windows 10. Users can directly upload their data from their devices onto the cloud and save space.
By default, when you create a Microsoft account, you are given 5GB of free space on Microsoft's cloud storage service OneDrive.

You are then also given the option to pay a small premium and expand your space to a whopping 1TB!
However, some might even consider these insufficient as there is just so much digital data to store these days. That's where we come in.
Read the following article to learn about how you can get 5TB of free cloud storage through OneDrive!
Microsoft's initiative
Microsoft believes that an educated world is a better place to live. Therefore, they offer teachers and students of registered institutions free Office 365 Education subscriptions. This subscription comes with free storage space of 5TB on the cloud.
Students and educators at eligible institutions can sign up for Office 365 Education for free, including Word, Excel, PowerPoint, OneNote, and now Microsoft Teams, plus additional classroom tools. Use your valid school email address to get started today.

Microsoft
This technique lets you gain access to Microsoft's OneDrive storage of up to 5 Terabytes with a simple trick. Continue reading to find out‌ ‌how.
Get 5 TB of storage space on OneDrive
By regular means, you can get an Office 365 Education subscription using your college/university's legitimate email address. However, if you don't have one, perform the steps below to create a temporary email address that mimics a legit email address and then use it to gain access to Microsoft's resources for free.
First, visit this website to create a temporary email address.
On the website, click the highlighted green button and it will generate a new email address.

Copy the email address. Remember not to close this window yet as it will be required later.

Now open Microsoft website in another tab/browser and scroll down, paste the email address. Then click Get Office For Free.

On the next page, select either of the highlighted options highlighted in the image below. Either selection does not affect the storage space.

Enter your details on the next page to create an account and then click Start. For the Verification Code, return to the email that you have created and enter the code that you have received.

You will then be asked for more information. Click Next.

Continue setting up your account and enter any additional security information needed to make it more‌ ‌secure. You can also click Cancel to skip it.

You now have complete access to 5 free Terabytes of space on OneDrive as well as a subscription to Office 365 Education. You can confirm this by clicking on the OneDrive icon in the left toolbar on Office 365's page and then looking at the space available.
Closing words
Having less storage space locally or in the cloud can cause problems, but having too much storage hasn't done anyone any harm. To handle digital data better without having to buy hard drives, you can always expand your storage on OneDrive with the method described‌ ‌ above. If you like this trick, tell us about your experience in the comments section!
Also see:
Subscribe to our Newsletter
Get the latest tech news, advice and downloads in your inbox