A computer's mouse is one of the most important peripherals out of all. A desktop computer cannot function properly without one, it is also of great convenience when used with a laptop. However, the scroll wheel button is often overlooked in a mouse and not used to its full extent.
This article highlights how you can remap the mouse wheel clicking function to something useful that might make your experience on the computer more comfortable and increase productivity.
Default mouse scroll wheel click function
Back in the old days, mice did not come with a scrolling wheel at all. At the time, mice did not have many buttons on them, nor did they have a laser or optical sensors.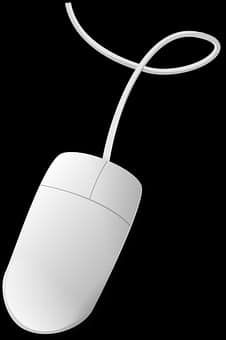 As technology advanced, a scrolling wheel was introduced on top of mice, which did not only scroll up and down but also had a function to click (press inside the mouse). If you try now, this clicking function on a link would open it in a new tab, clicking it on a tab in the title bar of a web browser would close it, and clicking it in a blank space would enable/disable the page-scrolling feature.
Currently, these are the only three functions this button performs.
However, you can remap this button using a third-party utility to perform a more meaningful function. One that you may use frequently.
X-Mouse Button Control is a freeware you can use to remap the buttons on your mouse. Although there are many such utilities available on the internet, we believe that X-Mouse is the best possible solution as it is easy to use and provides the maximum number of options to choose from.
Follow the steps below to remap your mouse's scroll wheel click to perform another function, such as copying, pasting, and many other options to choose from.
Open X-Mouse Button Control's web page and download either the Latest version or the Portable version of the software.

Once downloaded, execute the package to install it (if not portable). The installation wizard will now open. Click Next.

On the next screen, agree to the terms and license agreement by clicking I Agree.

Now, click Next. You can also import a settings file if you have previously exported one from this or another computer by providing the location to the file in the text box.

The application will now be installed. Once done, click Finish.

The app will now be launched minimized. You can access it through the Notification Tray in the Taskbar. Open the app by double-clicking the highlighted icon.

Now expand the drop-down menu in front of the Middle Button and select a function to perform when pressing the scrolling-wheel. When selected, click on Apply.

As you can see, there is a long list of possible options to choose from as a function of the scrolling wheel click. You can change the function at any time.
You can also revert to the default settings by returning to the app, selecting No change from the drop-down menu in front of the Middle Button, and then clicking Apply. You can also temporarily disable the alternate functionality of the button by exiting the app from the Notification Tray and bringing the mouse buttons back to their default functions.
Closing words
The X-Mouse Button Control application has been around for some years now. It is thus reliable and not very heavy for your system to run. It is a great way to remap your mouse's keys, especially if you are using a gaming mouse and would like to use all of its buttons for regular computer tasks as well.