Confused about all the different Windows updates and what they mean? Here is what you need to know.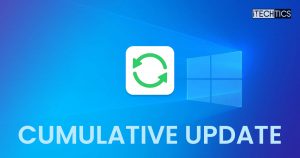 This update introduces several fixes for the Windows 10 22H2 operating system. Install it using the provided offline…
Get your hands on the latest Windows 11 23H2 version with KB5030310 optional update, and experience Windows Copilot…
Key Points Windows 11 23H2 is all the hype right now. As mentioned in a dedicated post, Windows…
Patch up two zero-day vulnerabilities and address 5 critical security flaws with KB5030211 for Windows 10.
Microsoft has just released September 2023 security updates for all its products, including Windows 11. This latest cumulative…
Cannot wait for Windows 11 23H2 to roll out? Here are 4 methods to upgrade your existing OS,…
Install KB5029331 Windows 10 preview update with fixes and improvements, but no security updates or new features
Get hands-on experience with September's Patch Tuesday update before everyone else by installing KB5029351 preview update for Windows…
Patch 6 critical Remote Code Execution vulnerabilities with these cumulative Windows 11 updates.