Fix notification and VPN issues on your Windows 11 22H2 PC ahead of Patch Tuesday with this update…
Download and install KB5028244 non-security update for Windows 10 22H2 with the latest updates and fixes.
KB5028166 is a Windows 10 update released as part of Patch Tuesday for July 2023. Here you'll find…
Key Points On July Patch Tuesday (July 11, 2023), Microsoft has released KB5028185 for Windows 11 22H2 and…
Download offline installers for Windows 10 22H2 KB5027293 cumulative preview update using the direct download links here.
Install KB5027303 for the latest Windows 11 Moment 3 features and improvements using the direct offline download links,…
Not all Windows versions and editions can be upgraded to another free of cost. Here is a list…
Download Windows 10 KB5027215 Patch Tuesday update using the direct download links, and learn what's new.
Both Windows 11 21H2 and 22H2 received security updates this Patch Tuesday which also address a known issue…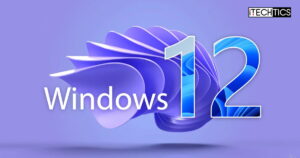 Windows 12 is successor to Windows 11 will be released in late 2024. It is rumored to have…