Tired of using both your computer and your phone at the same time? Connect your phone/tablet to the…
Manage your data better with controllable compression ratios to create zip files with PowerShell.
While it's advisable to keep your essential Microsoft Store apps updated for security and performance reasons, there are…
Ensure that all traces of the malware are removed from your PC to eliminate all vulnerabilities.
Protecting your devices from malware attacks is better than removing it after losing data, credibility, and financial losses.
Get AI-assistive code generation in PowerShell using the GitHub repository for quick and seamless coding.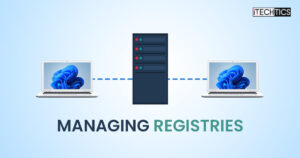 Gain more control of domain-connected computers in bulk by managing their Registry values.
Saving your passwords in web browsers may be convenient, but certainly not safe. Here is how domain administrators…
Sometimes even the maximum volume isn't enough. Learn how to increase the volume levels to 300% or even…
Managing Chrome extensions has never been easier. Enable the new management interface in Chrome and never let extensions…