Download Google Chrome 109 With Material You Theming And Conditional Focus Screen Sharing
Google Chrome 109 is now available to download for every OS The new Chrome includes Material You theming for desktop, Conditional Focus for screen sharing, and other goodies for developers.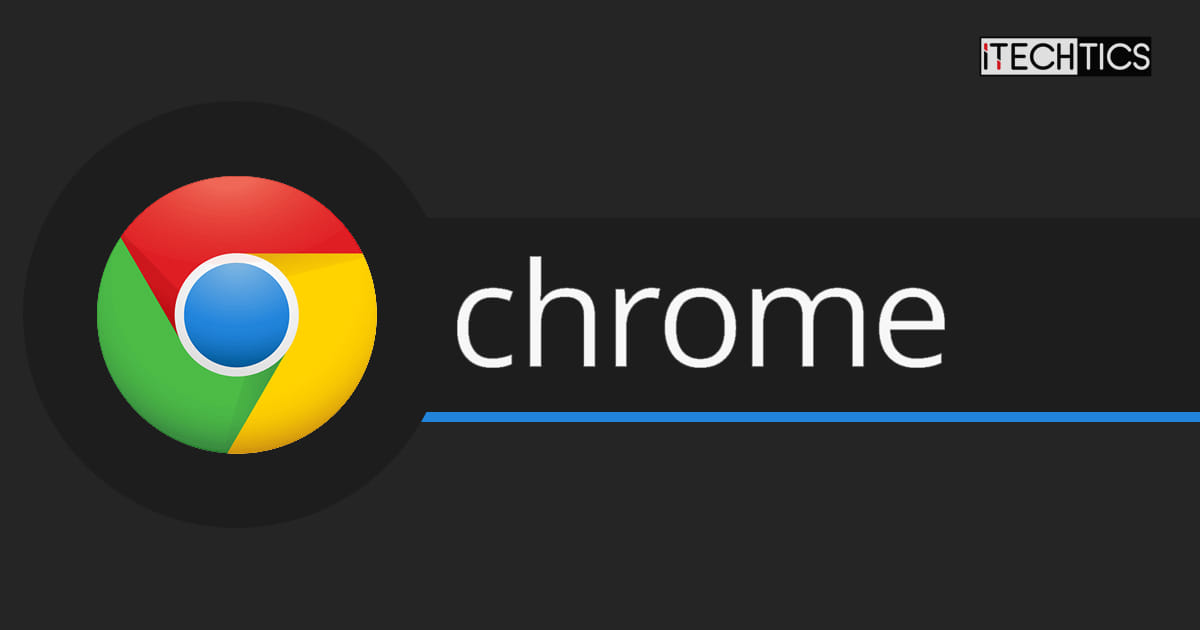 Google Chrome 109 is rolling out for all operating systems, including Windows, Android, ChromeOS, and Mac. The new Chrome version is version 109.0.5414.75 for Windows, 109.0.5414.74 for Linux, and 109.0.5414.87 for macOS. This release has 17 security fixes and 120 bug fixes.
As a reminder, Chrome version 109 will be the last supported version on Windows 7, 8, and 8.1, since Google earlier announced that they will be dropping the support for the aforementioned operating systems with the release of Chrome 110.
This release introduces some new features for Windows, like Material You theming, which was earlier only available for Android. It also introduces improvements to screen sharing during video conferences. Additionally, it also introduces some other goodies for ChromeOS and Android as well.
Let us continue to see the new features and improvements in detail, and then discuss how to upgrade to Chrome 109.
Release Summary
Complete Release Build:

Windows: 109.0.5414.74/75
Linux: 109.0.5414.74
Mac: 109.0.5414.87

Release Date: Tuesday, January 10th, 2023
Compatibility: Windows 11, 10, 8.1, 8, 7 (32-bit and 64-bit), Linux, Mac, iOS, and Android.
Previous Build: 108.0.5359.71
Security Fixes: 17. More information about security fixes can be found here.
Bug Fixes: 120. More information about bug fixes can be found here.
What's New in Google Chrome 109
Conditional Focus
Conditional Focus is a new feature enabled during screen sharing in conference calls. This feature improves the sharing experience to allow the end-user to limit the shared screen to a precise area on the screen.
Web apps can now determine whether the focused tab or window will be opened when capture begins or if the focus should stay on the capturing page thanks to the new "Conditional Focus" feature. Additionally, it will be able to suppress audio playback, which will be useful while giving a presentation in a room where other people are conversing.
Material You Theming
"Material You" theming allows users to change their entire theme based on Chrome's background. The accents automatically change and complement any background that you set.
This feature was previously only available on Chrome for Android but is now making its way to Windows and macOS with Chrome 109.
That said, Material You theming is currently an experimental feature, which means that it needs to be enabled using one of Chrome's flags. Here is how:
Paste the following in Chrome's Omnibox and press Enter:

chrome://flags/#customize-chrome-color-extraction
Now Chrome's themes will automatically adjust when you change the background.
To turn the feature off, simply "Disable" the same flag which you earlier enabled.
Improvements for Developers
Google Chrome 109 introduces many goodies for developers. We have highlighted a few here:
Chrome 109 enables the Origin Private File System (OPFS) part of the File System Access API on Android.
Chrome 109 supports MathML Core, a language for describing mathematical notation embeddable in HTML and SVG.
Variable fonts let users choose how heavy or slanted or wide the typeface should be, using descriptors inside the @font-face  rule. The CSS Working Group added a new value of auto  for these descriptors, which is now the default.
Chrome 109 expands same-origin prerendering to also allow triggering same-site cross-origin pages.
To read more about the new improvements in Chrome 109 for developers, read this Google blog post.
ChromeOS: Video Call Controls
Users can now control their video call experience directly from the taskbar on ChromeOS when conducting a video call through Chrome version 109 or higher.
That said, the feature is still experimental, which is why the following flag must be enabled to use it:
chrome://flags#vc-controls-ui
Chrome for Android: Secure Payment Confirmation
Users can now authorize online payments using their biometrics inside Google Chrome for Android. Of course, this feature will only be available if your bank supports it.
If the bank or payment provider supports it, you can scan your fingerprint instead of going through the usual tiresome confirmation dialogues.
Update to Chrome 109
Google Chrome is configured to be updated automatically by default. You can keep browsing the Internet while Chrome downloads the newest version for you. It gets installed when you restart the browser.
If you already have Google Chrome installed on your computer, then updating it would be easy. Follow the guide below to update your existing Chrome browser to version 109.
When the update completes, click "Relaunch."

Relaunch Chrome

As soon as the About page opens, the browser will start searching for an update and then automatically download it. Once it is ready to install, you will be presented with a Relaunch button. Click Relaunch.

Note: The browser closes when you click Relaunch and then reopens, restoring all closed tabs.
The browser will now close and reopen. Once it does, you can navigate to the About Google Chrome page again and confirm that it has indeed been updated to version 109.
There are a few different methods that can also be used to update your Chrome browser to the latest version, including:
Update using Google update
Use the downloaded Chrome installer
Using Ninite
Download Chrome without using a browser
You can learn more about these methods in this guidepost.
You may also download the Chrome browser from the links given below if you do not already have it.
Download Google Chrome 109
Click on the links below to download Chrome 108:
Download Google Chrome offline installers [Stable, Beta, Dev, Canary].
Download: Google Chrome web installer
Download: Google Chrome offline installer
Download: Google Chrome MSI Installer [Enterprise Edition]
Download: Google Chrome for macOS
Download: Google Chrome Offline Installer for Linux
Download: Google Chrome for Android
Download: Google Chrome for iOS
Download: Google Chrome Portable
Install Google Chrome 109
Installing the Chrome browser on a Windows PC is as easy as downloading them. The process may vary for different platforms.
Download the file from the links above and then double-click it to execute. The rest of the process is pretty much automatic. The setup will download the required files (if the web installer was downloaded), install them for you and the browser will launch itself as soon as it is installed successfully.
The process is the same for all Windows versions.
How to Uninstall Google Chrome
On a Windows PC, you can uninstall Google Chrome from the settings app, and the Programs & Features applet.
From Settings App
Navigate to the installed apps tab.

In Windows 11:

Settings app >> Apps >> Installed Apps

In Windows 10:

Settings app >> Apps

Search for "Google Chrome."

Click on Google Chrome to expand its settings.

Expand Chrome settings

On Windows 11, click on the ellipses (3 dots) in front of Chrome.

On Windows 10, click on Google Chrome to expand it.
From Programs and Features
Open the Programs and Features applet by typing in "appwiz.cpl" in the Run Command box.

Open Programs and Features applet
Google Chrome will now be removed from your PC.
Google Chrome Releases Version History
| Chrome Version | Release Date | Features |
| --- | --- | --- |
| Chrome 109 | 10-Jan-23 | Conditional focus on screen sharing, Material You theming support |
| Chrome 108 | 29-Nov-22 | Evergy saver mode, COLRv1 fonts, resize virtual keyboards (Android) |
| Chrome 107 | 25-Oct-22 | HEVC hardware decoding, screen-sharing improvements, and User-Agent reduction (Phase 5) |
| Chrome 106 | 28-Sep-22 | Selective text translation, integrated RSS reader, and advanced search improvements to Omnibox. |
| Chrome 105 | 30-Aug-22 | Improvements for web applications in terms of customizations |
| Chrome 104 | 2-Aug-22 | Automatic lazy-loading, share selected regions of the screen, and several improvements for Chromebooks |
| Chrome 103 | 21-Jun-22 | Pre-fetch page data for faster loading, local fonts for web apps, and block notifications automatically. |
| Chrome 102 | 24-May-22 | Extensions Starter Kit, New Keyboard Shortcuts, And Continued Searches |
| Chrome 101 | 26-Apr-22 | Improved downloads UI, save group tabs, and password manager |
| Chrome 100 | 29-Mar-22 | Multi-screen API, audio controls |
| Chrome 99 | 1-Mar-22 | Handwriting Recognition, Date Picker, And Security Improvements |
| Chrome 98 | 1-Feb-22 | Built-in screenshot tool, smoother emojis with COLRv1, Emojis to screenshots on Android |
| Chrome 97 | 4-Jan-22 | Delete data saved by websites, zoom settings, better web application layouts, HDR enabled |
| Chrome 96 | 15-Nov-21 | Faster navigation, dark mode per site, flags for testing v100 |
| Chrome 95 | 19-Oct-21 | Save grouped tabs, secure payments |
| Chrome 94 | 21-Sep-21 | HTTPS-only mode, sharing hub |
| Chrome 90 | 15-Apr-21 | AV1 codecs support, window naming feature |
Google Chrome features introduced in each version
Also see: